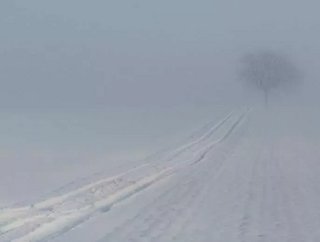 Contributor: Kevin Scarpati Click here to read this article in the magazine edition! Icy roads, snow banks and whiteout conditions dont just affect com...
Contributor: Kevin Scarpati
Click here to read this article in the magazine edition!
Icy roads, snow banks and whiteout conditions don't just affect commuters making their way to work during the winter months. Freight forwarding companies are forced to take extra precautions to overcome these trucking obstacles.
"Some of the dangers are the same as your normal passenger vehicle," Qualcomm Enterprise Services Product Manager Eric Witty said. "There are a lot of issues that all of us face when we drive, but certainly the road conditions play a much bigger part when you're dealing with icy roads."
While Witty says the differences between cars and trucks can be a bit overblown, consider the physics behind stopping a 2,000 pound car as opposed to an 80,000 pound truck. Add in icy road conditions and reduced visibility and you've got a Molotov cocktail fit for highway disaster.
Thankfully, companies like Qualcomm Enterprise Services work to keep the roads safe during cold weather. With freight forwarding technology like Critical Event Reporting and Predictive Performance Service, fleet managers can keep their fingers on the pulse of their freight forwarding operations.
Critical Event Reporting (or CER, for short) connects with mobile systems inside trucks and is able to report near real-time information back to fleet managers on anything out of the ordinary.
"We can bring erratic driving habits back to fleet managers to add some visibility into the equation, so those events are reported right away and action can be taken before anything bad happens," Witty explained.
McKenzie Tank Lines has taken full advantage of CER, which has helped the company reduce critical events by 20 percent.
Qualcomm's other premier service has also been successful because of its ability to prevent freight forwarding accidents. The company's Predictive Performance Service is a relatively new product, but large companies like C.R. England are big fans of Qualcomm's new service.
"Instead of saying 'This guy had an accident, let's go talk to him,' this product uses all sorts of predictive elements," Witty said. "Through this model, you can say 'Here are the 10 drivers that we see as most likely to have an accident.' You're using human factors and things that are changing prior to these events to take action before accidents occur."
C.R. England's use of Predictive Performance Service led to a 21.7 percent decrease in accident frequency, which included a 53 percent drop in severe accident rates. Add all the saved downtime up, and the freight forwarding company was able to up its loaded miles 2.7 percent during the course of the study.
 "Eliminating just one accident can be worth far more than the cost of the program," C.R. England Vice President Chad England said.
The freight forwarding business can be a tricky one, especially during the winter months, but fleet managers can breathe a collective sigh of relief when they use proactive measures like the ones offered by Qualcomm Enterprise Services.
"Being proactive is a necessary part of risk management in any modern supply chain operation," Witty said.