Does logistics have an image problem?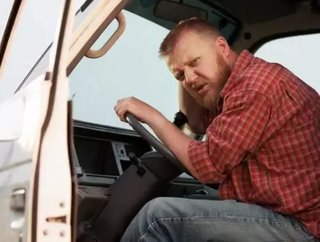 Young adults are theleast likely to consider a career as a lorry driver, which has led many in the industry to question: does logistics need an image ch...
Young adults are the least likely to consider a career as a lorry driver, which has led many in the industry to question: does logistics need an image change? And, furthermore, is there anything government and businesses can do to make the profession more accessible to younger people?
The facts are stark: forecasts predict that at least 50,000 additional drivers will be needed by 2020 for the UK logistics industry keep up with demand, yet the average age for a truck driver is 57. It is becoming increasingly clear that new talent needs to be brought in, and fast.
HGVtraining.co.uk conducted a survey of 2,000 people which revealed that that just one in five of 18 to 24-year-olds would consider a career in lorry driving, compared with 38 percent of those aged 25 to 34 – and 35 percent of 35 to 44-year-olds.
The survey was also able to reveal some of the motivations (or lack thereof!) behind not wanting to get into lorry driving. The top three reasons were a perceived lack of career progression, boredom and the cost of training to become a driver (which currently stands at around £3,000 for the CPC professional driver qualification).
The research also found only 14 percent of women would consider switching into HGV driving - while more than a third overtly declared that they didn't see it as a female-friendly industry.
As such, HGVtraining.co.uk has released its Young Truckers' Manifesto – a three-point plan to overcome the biggest barriers the industry poses to young people, building on the recently announced HGV Driver Trailblazer Apprenticeship. The plan calls for:
1. A Government commitment to establish a fund of £25 million dedicated for training drivers aged 21-25
2. Guaranteed free re-takes of the CPC for those who don't pass on the first occasion
3. An increased focus on promoting a career in logistics in schools – along the lines of a German-style emphasis on vocational options
Gary Benardout, Co-founder of HGVtraining.co.uk, said: "Our research proves that there is a good appetite from a career in logistics, and our task – and the task of the industry as a whole – is to bridge the gap between interest and recruitment. It's not an easy task, or one that can be completed immediately, but the sooner we tackle the issue, the sooner a resolution can be achieved."
Stay Connected! Follow @SupplyChainD and @MrNLon on Twitter. Like our Facebook Page.