Do you need a socially responsible supply chain?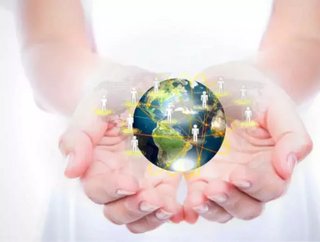 Written by Chi-Pong Wong, (pictured, right) seasoned supply chain strategist, currently with Hewlett Packard Pressured by both governmental regulation...
Written by Chi-Pong Wong, (pictured, right) seasoned supply chain strategist, currently with Hewlett Packard
Pressured by both governmental regulations and public consciousness, corporate social responsibility (CSR) has been asserting its influence in our society.
Consumers are progressively favouring socially responsible companies by voting with their wallets. While discerning buyers select only those businesses with demonstrated good social behaviours and results, undiscriminating ones reward any corporation that merely claims to be socially responsible.
In the supply chain arena, businesses have been increasingly adopting green supply chain and/or reverse supply chain practices to contribute their shares of social responsibility.
Should businesses not currently running socially responsible supply chains stitch CSR into their supply chain fabrics? The intensifying trend of establishing socially responsible supply chains should not be ignored and supply chain executives should determine how much CSR benefits can be exploited to help their business goals before solidifying their CSR strategies.
The upward trend of social responsibility statistics has shown that more and more businesses have developed social responsibility  programs. The 2012 article Fulfillment Excellence and Dynamic Event Warehousing Come of Age, published by the Aberdeen Group (which performs research and analysis of information technology companies and products), highlighted that 10 percent more companies have developed CSR programs in 2011 compared to 2010. The Times newspaper in the UK ran an article recently titled Why Companies Can No Longer Afford  to Ignore Their Social Responsibilities, which reported that the majority of Fortune 500 companies issued CSR or sustainability reports in 2012 when only a dozen of them did in 2002.
This CSR movement is a strong indicator that firms with no CSR programs should reconsider their corresponding strategies.
Potential benefits of socially responsible supply chain programs
Socially responsible supply chains have been shown to exhibit benefits beyond complying with government regulations. Below are the main gains that businesses can potentially:
·         Financial returns: The September 2012 article Does Corporate Social Responsibility Lead To Superior Financial Performance? A Regression Discontinuity Approach, by MIT Sloan School of Management  (at the Massachusetts Institute of Technology) reported that firms increased their return on assets (ROA) by 0.7 to 0.8 percent – a percentage which is slightly higher for firms involving clean technologies – after newly adopting CSR practices.
·         Brand appeal: Firms with socially responsible supply chains are favoured by consumers. A recent study titled Consumers Demand More Than CSR Purpose, surveyed by Cone Communications (an American PR company) in August 2012 revealed that 31 percent of those polled were more likely to buy from a company if its CSR mission was publicly known, and this percentage jumped to 69 percent if this company also publicly reported its CSR results.
·         Compliance: Sometimes state and federal regulations require businesses to have socially responsible supply chain programs to recycle environmentally sensitive products like rechargeable batteries for example. Creating and managing reverse supply chain programs to effectively satisfy recycling regulations has become a business necessity.
·         Customer loyalty: The Consumers Demand More Than CSR Purpose report mentioned above also highlighted that 86 percent of consumers said that they would trust a company more if it publishes its corporate social responsibility (CSR) efforts, while 82 percent of consumers in the same survey leaned towards purchasing from companies with demonstrated CSR results. Similarly, 40 percent of consumers in the same survey would not even purchase from companies that don't publish their CSR efforts. In the February 2010 report Reverse Logistics by the Aberdeen Group, it was noted that leading manufacturers had a 12 percent advantage in customer satisfaction as a result of their strong reverse logistics practices.
·         Lessons learned from returns on defects: Companies with adequately architected reverse supply chains can dissect the returns to find design flaws, manufacturing defects and transit issues to feedback into their supply chains for continuous improvements to ultimately enhance customer satisfactions.
·         Talent attraction and retention: More and more employees and students view CSR as an important factor for choosing whom to work for. According to the Forbes 2012 article Corporate Social Responsibility: A Lever For Employee Attraction & Engagement, 53 percent of workers said working where they can make an impact to the social good is important and 72 percent of students about to enter the workforce held the same opinion. This paper also reported that 35 percent of those surveyed would take a 15 percent pay cut to work for a company committed to CSR, and 45 percent would take a 15 percent  pay cut if the jobs they are offered make a social or environmental impact.
Conclusion
The ten years between 2002 and 2012 showed a huge CSR engagement surge of Fortune 500 companies. This boom is not only triggered by governmental regulations, but also stems from numerous other factors including demand from customers, enhanced brand appeal, improved financial return, heightened customer loyalty, continuous improvement and better talent attraction and retention.
For firms that have not established socially responsible programs, supply chain executives should look into implementations seriously and for those that already have the establishments, they should investigate how to maximize their exploitations.