DHL unveils air freight charter linking Asia, Europe and US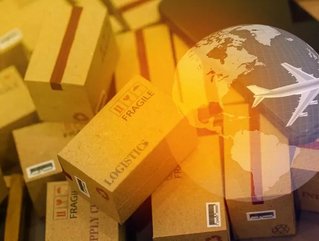 DHL Global Freight Forwarding has unveiled an air freight charter that connects Asia with Europe and the US...
In a bid to meet demand from customers in the technology, manufacturing, and life sciences and healthcare sectors, the twice-weekly charter will begin in Chongqing, China, before flying to Amsterdam, Netherlands; Chicago, United States; Incheon, South Korea, before returning to China.
Thomas Mack, Global Head of Air Freight DHL Global Forwarding, commented: "While some passenger airlines have resumed operations, the situation in the air freight market remains volatile - especially as belly capacity is still tight As the leader in the air freight market, DHL Global Forwarding's top priority is to provide our customers with sufficient and reliable air freight capacity. Not only are the resilient, agile and reliable supply chains of highest importance for an economic recovery, but also in preparation for the availability of vaccines and other essential medical supplies during the pandemic."
South Korea has overseen the export of healthcare products significantly increase year-on-year by 26.7% during the first half of 2020, with pharmaceutical goods in particular rising by 52.5%. China exported 28.5% more medical devices during the first five months of the year in comparison to 12 months ago. In 2019, China, the Netherlands and the United States were among the leading 10 importers and exporters of medical goods.
The news follows whitepaper that focused on delivering stable logistics for vaccines and medical supplies during COVID-19. As a result of the collaboration, the aim is to provide global coverage of COVID-19, up to 200,000 pallet shipments and 15 million deliveries in cooling boxes, as well as 15,000 flights across a number of supply chain set-ups.
"Over the years, DHL has built up its expertise from globally certified facilities and staff to technologies that track shipments in real-time in addition to ensuring the integrity of such products throughout their journey. Getting the much-needed air capacity is the last piece in the value chain puzzle, so to speak, that ensures temperature sensitive products such as life-saving vaccines reach the communities-in-need," added Mack.