DHL UK CEO Resnick on today's big supply chain challenges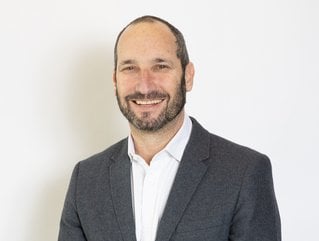 "My DHL healthcare background gives me a laser focus on process and quality control," says DHL UK&I CEO, Saul Resnick.
Saul Resnick, recently appointed as CEO DHL Supply Chain, UK & Ireland, lauds DHL's 'encouraging culture', feeling it to be a unique culture in logistics
Saul Resnick recently assumed the role of Chief Executive at DHL Supply Chain, UK & Ireland, having moved from Australia, where he held a similar position for the ANZ region of DHL's business.
Resnick lauds DHL's "supportive, encouraging culture", feeling it to be a unique culture in the logistics industry, "where people look out for each other and support one another's progression through the business".
The start point of his journey towards the top of DHL came after he studied finance at university, after which he began his working life at shipping company Micor, from where he moved to logistic firm Exel, which was then acquired by DHL.
UK & Australia 'bring different DHL challenges'
He spent time as the GM and then VP of its Healthcare division, and, in 2014, took on the role of CEO of DHL's Australia and New Zealand business, leading 4,000 colleagues through the pandemic, before his move to the UK.
"Culturally, the two businesses are aligned," he says, "but there are a few significant differences between the markets."
For one, he says, Australia's population of 26 million is spread across a continent, and concentrated in two coastal areas, "while, in the UK, 67 million people live in a much smaller area, which presents very different supply chain challenges and opportunities".
Resnick also points out that, in the UK, DHL is the top provider, "and a very mature business, compared to being a much younger business in Australia and New Zealand".
He adds: "This meant that, in Australia, we were able to grow at around 15%, while in the UK, we already have significant market share – and it's a competitive environment, so we need to look for lateral growth opportunities."
Resnick cut his teeth in DHL healthcare
Resnick says his background in the healthcare market helps him in his current UK role.
"My DHL healthcare background gives me a laser focus on process and quality control," he says. "For customers in life sciences and healthcare, service levels have to be extremely high and the margin for error very low, so if you can deliver the same levels in a non-healthcare setting – treating every shipment as if it were a life-saving vaccine – you can be certain you're holding yourself to the highest possible standards."
He says that leading a mature healthcare business in Australia also taught him that it's possible to grow a business "even when you're starting from a strong place".
"You just have to do things differently for the customers you already have," he says.
DHL 'shares customers' goals on sustainability'
As for DHL UK&I's net-zero roadmap, Resick says this "is a major business priority" and that it is "very much aligned to our own customers' ambitions".
He adds: "We're focused on the long-term benefit, not just the short-term return. We're accelerating our investment in gas trucks and plan to have 500 gas-powered vehicles operating across our fleet by 2025. These will deliver up to 80% reduction in carbon emissions.
Sustainability is just one of many challenges Resnick is helping DHL navigate.
"There are many external events out of our control that are impacting our business," he says, "so our focus is on building a resilient business."
As an example, he discusses the company's ongoing investment in alternative-fuel vehicles, "which means we're able to mitigate some of the rising fuel prices, as well as provide ourselves with a solid base to build our net-zero fleet".
He also says that DHL is committed to "making every effort" not to pass on increasing costs directly to its customers.
"We're finding innovative ways to do business differently to make the efficiencies necessary."
He adds: "My biggest hope for the future is that the UK&I team will grow and that we'll have fun in the process. Ultimately, the more we grow, the more opportunities we're able to offer our people."