DHL: Talent management within logistics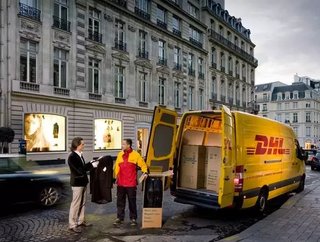 Lindsay Bridges, Senior Vice President of HR, Deutsche Post DHL (DPDHL) Supply Chain, UK and Ireland, discusses talent management at DHL. Deutsche Post...
Lindsay Bridges, Senior Vice President of HR, Deutsche Post DHL (DPDHL) Supply Chain, UK and Ireland, discusses talent management at DHL.
Deutsche Post DHL (DPDHL) Group is a world leader when it comes to mail and logistics. The group operates under two brands: Deutsche Post provides postal services to Europe and DHL offers international express, freight transportation, e-commerce and supply chain management services. 
Lindsay Bridges, Senior Vice President of HR, Deutsche Post DHL (DPDHL) Supply Chain, UK and Ireland, has worked at DHL for 25 years. Bridges began her career at DHL in an operational role before moving to HR. Over the last 12 years, Bridges has led HR functions in multiple regions around the world. Today, Bridges leads the HR function for the UK and Ireland.
https://www.linkedin.com/in/lindsay-bridges-6866464/?originalSubdomain=uk
Bridges describes DHL as, "a diverse, and globally connected business, that is exciting to work for. The opportunity to progress and develop within the company both in the UK and abroad for the individual is endless. Many of our colleagues have moved around the world with the company." Over the last 16 months, Bridges has not only been focusing on traditional HR functions of talent learning and development, but driving engagement and a change in culture too. "We want to strengthen our core business, DHL's Strategy 2025 provides a framework for accelerating opportunities," says Bridges, who highlights that talent management is an important aspect of her role. 
"Logistics is a marketplace driven by the employee," continues Bridges. "It is important that our talent strategy ensures DHL hires and manages its employees effectively in order to develop their skills and progress them within the business." In order to do so, DHL uses a lifecycle approach that clearly maps out an employee's journey. "There are key 'moments that matter in an employee's journey that are an integral aspect of how we manage and maintain talent," says Bridges. When it comes to retaining talent, Bridges acknowledges that expectations are changing, "candidates want to work for more than just a pay cheque. They want a flexible career, clear progression and managers that act as mentors," continues Bridges. With the help of data analytics, DHL has been developing these key areas to further improve inclusivity as well as increase staff retention. "Our data points - generated by running focus and listening groups - show us that those who have clearly defined career paths stay with us longer," comments Bridges. "We've used this data to create bespoke employee journeys, tailored to specific groups of individuals," she adds. To manage performance at DHL, "colleagues have regular feedback sessions with their line managers to ensure there is a two-way conversation about performance which is then fed into a bespoke employee map outlining their journey, objectives and goals." Bridges also notes, in 2019, DHL piloted an employee experience management tool which includes coaching, mentoring and practical development plans.
Looking back on the evolution of HR functions, Bridges highlights that "HR has shifted. Strategic HR has always been on the agenda but it is being elevated." DHL's talent strategy is now focused on making its recruitment process more efficient and effective using 'competency-based' recruiting and automation. "We want to better develop managers and leaders through programmes to reinforce culture, instil values, and create a sustainable leadership." 
When it comes to maintaining and developing talent, DHL offers its employees a 'Certified Specialist Programme' that provides a suite of products, delivered by subject matter experts to enhance leadership, operations and functions capabilities. "We place emphasis on practical application of learning and on the job learning, while empowering colleagues to take control of their development," says Bridges. In addition to the company's 'Certified Specialist Programme', DHL wants to upskill its workforce at all levels, through tailored programmes that align to business needs and priorities. "We have developed our own training schools for warehouse colleagues and drivers looking to progress through our operations as well as for employees leading a department and looking to make the next steps into senior management." DHL also partners with specialist training providers to offer apprenticeship schemes ranging from a level two qualification (equivalent to two GCSE's) through to a level seven qualification (equivalent to a Masters). 
With sustainability and digital transformation being key 2019 trends within the business world, Bridges highlights that it is talent and good leadership that provides DHL with a competitive advantage. "We continuously communicate with our colleagues, ensuring they have the necessary tools to upskill where needed. As we adopt cleaner and greener technology into our fleet, we make sure our drivers are fully informed and coached." In addition, DHL now offers a robotics engineer apprenticeship for employees to upskill their talent as technology continues to advance. 
Reflecting on the company, Bridges believes that DHL's 'Certified Specialist Programme' is the company's biggest success to date within talent management, which the company will be continuing to develop to ensure cohesion across the business. In addition, Bridges advocates that DHL's strengths when it comes to talent management are, its global presence, its employee journey mapping process and its talent programmes. "We have defined the moments that matter the most to our employees and this has had a positive effect on onboarding, engagement, retention and productivity metrics."
DHL continues to aspire to be agile enough to quickly identify competency gaps to deliver training, e-learning, or development programs where needed, as well as utilising these gaps to inform how the company hires the right people.
For more information on all topics for Procurement, Supply Chain & Logistics - please take a look at the latest edition of Supply Chain Digital magazine.