DHL report: Companies must re-evaluate to capture their slice of the $30 trillion emerging market growth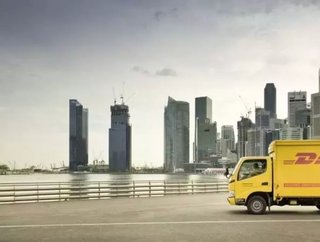 New independent research shows that to meet the demands of and capitalise on the emerging market growth opportunity, technology companies must significa...
New independent research shows that to meet the demands of and capitalise on the emerging market growth opportunity, technology companies must significantly re-evaluate their current supply chains.
"Path to Growth: Shaping Tech Sector Supply Chains in Emerging Markets" is a report by Lisa Harrington, President of the lharrington group LLC, and Associate Director of the Supply Chain Management Center and lecturer of supply chain management at the University of Maryland.
The new whitepaper commissioned by DHL, the world's leading logistics provider, makes clear that a "regionalised global supply chain" model is emerging as the new paradigm to meet global shifts in demand. Regionalised supply chains, shortened product lifecycles and shifting demographics characterise the challenges and opportunities for the technology sector in emerging markets.
The increasingly compressed lifecycle for many technology products is challenging in any market, allowing little room for error. The whitepaper shows the relentless pace of change in the technology sector makes emerging markets even more of an uncertain bet. In mature markets, demand patterns and technology adoption rates are better known and understood, as are the protocols of doing business in developed countries. The same cannot be said for emerging markets.
Harrington said: "Emerging markets present significant opportunities for the technology sector. But combine the unknown of operating in a new market with varying levels of infrastructure and unpredictable demand growth with the pressures of the sector – including expectations for effective service, product innovation, competitive price and personalization - and you have the definition of uncertainty."
These risks are unique to each market and companies therefore lack the familiarity that comes with doing business across different established markets. "To operate profitability in the face of uncertainty, companies must counter and manage risk by adopting supply chain best practices, like the regionalized global supply chain model. In doing so, supply chain networks are best placed to respond to the specific market's own variables, issues and challenges while also competing well with local manufacturers." added Harrington.
The white paper identifies three supply chain practices the sector must adopt to capitalise on the emerging markets growth opportunity. These include: Managing risk through a scalable and flexible approach to market penetration; Prioritising compliance and quality from the start, rather than low-cost quick fixes and Avoiding a "one size fits all" market approach.
Dr Jan Thido Karlshaus, Vice President Strategy & Business Development, Global Technology, DHL Supply Chain, said: "Emerging markets were once seen primarily as a place for sourcing products, based on a low-cost labour play. That paradigm has changed. Emerging markets are fast becoming engines of demand, a trend that carries tremendous implications for technology sector supply chains.
"The technology sector requires developing a scalable, flexible supply chain that meets the regulation and policy standards of every local market and is precisely engineered to support the divergent needs of these individualised markets."