DHL partners with Nokia to bolster Saudi Arabia SCM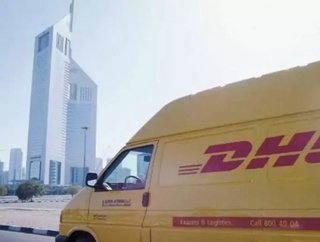 DHL Express has entered a partnership with Nokia Siemens Networks (NSN) to jointly enhance the supply chain management model for a Saudi telecommunicat...
DHL Express has entered a partnership with Nokia Siemens Networks (NSN) to jointly enhance the supply chain management model for a Saudi telecommunications provider. Under the three-year agreement, Nokia Siemens Networks will leverage DHL's extensive footprint and network in Saudi Arabia to establish a Kingdom-wide domestic express distribution of telecommunications and mobile spare parts.
As the third-party logistics partner, DHL will provide storage and inventory management solutions for NSN, by consolidating inventory from 10 existing locations in the Kingdom of Saudi Arabia hosting spare parts operations, and repositioning these to DHL Express multi-user facilities in strategic locations across Saudi Arabia, at Riyadh, Jeddah and Dhahran.
In addition, DHL will also take on value-added services such as the coordination of customer service activities through the management of the NSN call centre based in Dubai.
"Given the complexity and geography of service required, DHL has demonstrated tremendous experience and knowledge in ensuring the success of a robust distribution system for Nokia Siemens Networks in Saudi Arabia," said Andres Fuentes, Hardware Services Operations Manager (Middle East Centre), Nokia Siemens Networks. "We are heartened to partner DHL whom we are confident would continue to enable us in delivering the most cost efficient results and quality for our customers."
"We see a growing trend of companies in the IT and telecom sectors outsourcing their spare parts logistics operations, so they can focus on their core business," said Nour Suliman, CEO of DHL Express for Middle East and North Africa. "With strong domestic network coverage in Saudi Arabia, DHL is well-positioned to deliver an efficient and effective distribution system for Nokia Siemens Networks."
SEE OTHER TOP DHL STORIES IN THE SUPPLY CHAIN DIGITAL CONTENT NETWORK
DHL releases Global Connectedness Index
November's issue of Supply Chain Digital is here!
The Nokia Siemens Networks' mobile spare parts are manufactured and shipped from Eastern Europe and China to Saudi Arabia through DHL's global network. To monitor whether the spare parts are in stock and in transition, DHL will also implement a highly-efficient warehouse system which will ensure inventory accuracy, visibility into stockpile and asset value accountability.
"At the core of this partnership, the key objective was to enable Nokia Siemens Networks and their telecommunications client to focus on core business expertise and competencies," said Dirk van Doorn, Vice President, Multi-National Companies, DHL Express, Eastern Europe, Middle East and Africa.
"The partnership is a strong endorsement of DHL's network capabilities in the Kingdom of Saudi Arabia where we have unrivaled local coverage and a dedicated workforce on the ground that is fully committed to the success of this partnership."
Through the DHL Domestic Express product, the end-user will enjoy a guaranteed delivery service within specific time frames between 2- 6 hours anywhere across KSA.
Click here to download Supply Chain Digital's iPad app!
Edited by Kevin Scarpati