DHL invests in new hub at Brussels Airport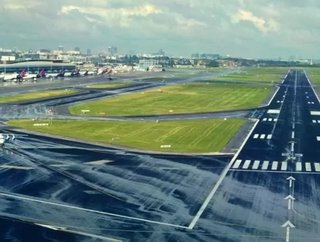 Follow @SamJermy and @SupplyChainD on Twitter.DHL, the worlds leading international express services provider, will invest in the construction of a new...
Follow @SamJermy and @SupplyChainD on Twitter.
DHL, the world's leading international express services provider, will invest in the construction of a new, state-of-the-art hub at Brussels Airport.
This will further strengthen the position of Brussels within the European and worldwide DHL network. The €114 million investment in the Brussels Hub will triple capacity from 12,000 to 39,500 shipments per hour thanks to the modernisation of the sorting technologies used, allowing DHL to respond to expected further growth in international express shipments. The hub will reinforce DHL's status as a major employer in Belgium and is expected to create 200 new jobs by 2020. 

Koen Gouweloose, Managing Director, DHL Aviation NV said: "The new hub will guarantee an even quicker and higher quality service. It will connect Belgian and other EU companies with 18 intra-European destinations and a number of important intercontinental destinations such as the US, China and Africa. In addition, DHL provides 64 road connections from Brussels directly to major business destinations in Europe.
"This will further reinforce the important position of Brussels in the European and global network, and strengthen Belgian trade connections with the rest of the world." 

Today, DHL employs more than 4,000 people in Belgium, including 1,000 employees at the Brussels Hub. By 2020, DHL expects to create 200 additional jobs through this new investment. 
The original Brussels facility was set up in 1985 as a regional hub. In the last five years, Brussels has enjoyed solid double-digit volume growth.
Due to this continuous growth and its central location in Europe, the Brussels Hub is increasingly being used as an international and transit hub, which means that the current hub is nearing 100 percent of its capacity. DHL's decision to invest in a new hub has been driven by the logistics needs resulting from the continuous growth of volumes from Brussels in recent years, as well as the availability of a skilled workforce in the region. 

Arnaud Feist, CEO of Brussels Airport emphasized the importance of airfreight in Belgium: "Brussels Airport invests in different categories of air transportation, cargo – cargo on passengers airplanes and express deliveries. With this significant investment from DHL, we will further strengthen our position in Belgium as the logistics centre of Europe. This will have a positive influence on the balance of trade for our country, especially because it creates jobs. Every 100 tons of cargo equals one job. At the moment there are approximately 4,500 jobs at Brucargo. Our expectations this year are to add another 400 to 500."

Later pick-up times and better service
The total surface area of the planned hub is 36,500 square metres and consists of a new 31,500 square metre sorting centre and a modern 5,000 square metre office complex. DHL will also reduce its environmental footprint through the use of new, more efficient sorting technologies, better insulation, and a new vehicle fleet that runs on natural gas, a solar park, environmentally friendly lighting and other measures, in line with DHL's GoGreen program. For the Brussels Hub, this means an additional saving of 768 tons CO² per year based on Vlarem2-regulations. 

Danny Van Himste, Managing Director DHL Express Belgium and Luxembourg, explained: "DHL plays a crucial role in the business relationships of Belgian companies. Express delivery services like DHL allow companies to quickly and reliably deliver their exported products within a strict timeframe. We strongly believe that this investment will not only stimulate further development of the export activities of Belgian companies, but also meet the rising demand created by international e-commerce.
"After all, more possibilities for the hub in Brussels and our high-performance network of service centres throughout the country mean greater flexibility, later pick-up times and better service for our customers."

The global DHL Express network currently operates over 250 dedicated aircraft between over 500 airports and 22 key hubs and gateways worldwide, serving more than 220 countries and territories.
For further information on DHL's latest activities, please visit: http://www.dhl.com/en/press/releases/releases_2015/express/dhl_invests_in_new_hub_at_brussels_airport.html