DHL: How 3D printing is disrupting the logistics industry
By Matthias Heutger, Senior Vice President Strategy, Marketing and Innovation, DHL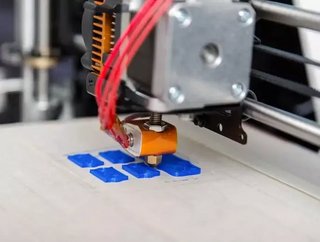 The vision of a world where almost anything can be 3D-printed in the comfort of your own home is no longer so far-fetched. Backed up by remarkable break...
The vision of a world where almost anything can be 3D-printed in the comfort of your own home is no longer so far-fetched. Backed up by remarkable breakthrough applications and repeatedly celebrated by the media, 3D printing has captured the interest of everyone from business entrepreneurs to at-home hobbyists in recent years.
In fact, 3D printing is already a major disruptive trend in some industries, and it will certainly disrupt others. It is likely to impact logistics and especially the design of supply chains. Some analysts predict companies will soon create and manufacture a vast range of items in entirely new ways, far beyond the confines of traditional factor walls.
But how much of this is hype? And how far will it disrupt the logistics industry?
The fundamentals needed to encourage widespread adoption are gradually coming online, so this long-awaited trend is now moving into the mainstream. There are, of course, obvious limitations. Not everything can be printed, but the products and parts coming off 3D printers today offer some pretty clear evidence that this technology has vast potential.
And we can't ignore that potential. I believe it is essential to recognize its disruptive effect on the overall value chain.
Demystifying 3D printing
The market has witnessed a recent surge in 3D printing innovations paving the way to more technological advancements and competitive solutions, both in the consumer and enterprise arenas.
Companies are starting to recognize that 3D printing, also known as "additive manufacturing," is a key sourcing technology of the future, with initial momentum already showcased across various industries – from aviation to healthcare.
The mechanics of 3D printing are fairly similar to those of conventional inkjet printing. However, while inkjet printers apply ink to paper, 3D printers inject materials in successive patterns to build a three-dimensional object. The term "3D printing" covers a range of printing technologies that apply different approaches. While these technologies differ significantly, they all pursue the same purpose: creating complex designs and effortlessly customizable products on an individual basis. This enables companies to design and produce new products, easily individualizing them to meet the end-user's growing needs for customization and personalization.
The future commercial viability of 3D printing and its mainstream adoption will be dependent on critical success factors such as affordability, material versatility, and the speed and quality of the print. I think the consumer space stands to benefit the most from improvements in these aspects of 3D printing.
Consumer 3D Printing – From gadgets to meaningful applications
The gimmicky era of 3D printing has come and gone. Various consumer segments have now moved on to game-changing examples of how companies are exploiting the advantage of individualized production in 3D printing to deliver meaningful and value-adding applications for the consumer.
One that comes to my mind is the field of educational development, which has taken a keen interest in 3D printing technology. To embrace the creativity of children, the toy giant Mattel has partnered with a design software company to launch a Design App allowing users to intuitively design toys that can be connected to create larger toys. The 3D models can be created on a tablet or smartphone and sent wirelessly to the 3D printer.
3D printing has also created meaningful value in the area of professional individualized healthcare. Makeshift prostheses reveal only a hint of what advanced 3D printing equipment can achieve. With highly precise 3D printers, a wide range of custom-made prostheses can now be produced with less weight, significantly improving patient experience.
These are just a few of the many fascinating examples of individualized production using 3D printing. The disruptive nature of this technology extends beyond the consumers to include companies' internal operating models.
A holistic impact on the value chain
I don't see 3D printing replacing traditional manufacturing of standard items, but it does have the highest potential to disrupt industries specialized in the production of highly complex and customized products. In these segments, there will be changes in the patterns of goods transportation, both in terms of volume and flow. Along with the increased need for mass customization and on-demand printing, inventory levels are likely to decrease, as companies switch to a 'build-to-order' model.
Build-to-order production strategies could fundamentally challenge the dynamics between manufacturers, wholesalers and retailers. As key players within the value chain, logistics providers are likely to see their role impacted. However, given their proximity to their customers' entire supply chain, they are uniquely positioned to identify the needs for 3D printing solutions and assist their partners in defining new business models. This might require rethinking their value proposition, potentially shifting a company's business model from storing and moving inventory to 3D-printing inventory on-demand closer to the consumer.
Outlook – The start of a transformational journey for service providers
I am confident that 3D printing will be a game-changer in some industry segments, and it will certainly disrupt many others. Encouraged by opportunities for greater customization and more responsiveness in their delivery capabilities, companies are showing an increased interest in this technology as a new source of manufacturing or business model. It will also have an impact on logistics, especially when it comes to supply chain design. Companies will really need to rethink their supply chain processes and collaborate with their partners across the value chain.
The disruptive nature of 3D printing should not be underestimated, particularly in industry segments that produce highly complex and customized goods. It will trigger significant changes which could, in turn, influence the logistics future demand. Logistics providers should embrace this change and anticipate the implications of 3D printing on global supply chain dynamics. This will start them down their own transformational journey to strengthen their role within the broader value chain and offer their customers new solutions.
To find out more, download DHL's comprehensive Trend Report on the fascinating topic of 3D printing on www.dhl.com/3dprinting