DHL Freight confirms launch of new freight hub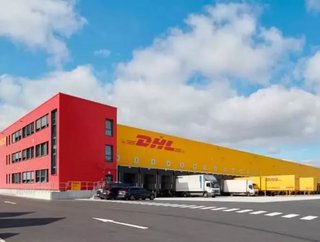 DHL Freight has confirmed the opening of its newest freight hub in the Airport Business Park in Langenhagen, Germany. As the logistics firm aims to pos...
DHL Freight has confirmed the opening of its newest freight hub in the Airport Business Park in Langenhagen, Germany.
As the logistics firm aims to position itself as a market and innovation leader long-term, DHL is trialing innovative technologies at its high-tech transhipment facility.
Housing over 86 loading bays, the 8,700 m² transhipment terminal has created approximately 290 jobs. DHL Freight is also testing an electric manoeuvring assistant that uses augmented reality and automated steering to independently manoeuvre and swap bodies at the site.
With a lot of value placed on innovation, DHL Freight is experimenting with automated weight, volume and shipment data recording devices. Through a combination of a range of different technologies, all shipment-relevant data is digitally transferred to the transport management system within a matter of seconds.
SEE ALSO:
"The opening of the new Hanover-Langenhagen freight terminal adds another important hub in European overland transport," said Uwe Brinks, CEO DHL Freight. "The combination of a convenient location and innovative technologies makes this new future-oriented freight transshipment center an important growth driver within our network."
As mentioned in Supply Chain Digital's insight into DHL's other division, DHL Supply Chain earlier this month, DHL has implemented three initiatives to create economic social and environmental value; GoGreen, GoHelp and GoTeach. Through these initiatives, it's clear that DHL places a huge amount of importance on its sustainability strategy.
In order to align to these sustainability objectives, DHL has ensured it adheres to green construction methods and adopts renewable energies when constructing the new site, such as a photovoltaic system and LED lighting.
Did you know?
DHL operates in more than 220 countries and territories worldwide, delivering 1.5bn parcels every day and providing specialist and innovative solutions for complex logistics challenges for events.
For more information on all topics for Procurement, Supply Chain & Logistics - please take a look at the latest edition of Supply Chain Digital magazine.
Follow us on LinkedIn and Twitter.
Image Source: Deutsche Post AG - DHL Media Centre