DHL Express launches UK giveaway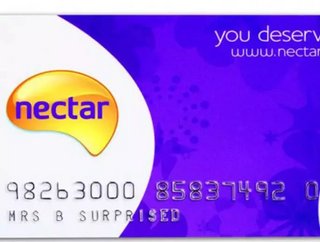 Written BY: admin As part of its new partnership with Nectar Business, DHL Express, the worlds leading international express delivery company, announce...
Written BY: admin
As part of its new partnership with Nectar Business, DHL Express, the world's leading international express delivery company, announced today it will give away 2.5 million Nectar points to small and medium enterprises (SME's).
To celebrate DHL Express joining Nectar Business to issue Nectar points for SME's customers, DHL Express is launching a campaign to find the UK's smartest small business across London, Birmingham, Manchester, Edinburgh and Cardiff through a week-long local radio campaign.
The partnership, intends to provide better value for small and medium sized customers who send express shipments. It will enable businesses to collect two Nectar points per pound spent with DHL Express.
"This is just one of the many ways in which we are looking to support small businesses in an increasingly difficult economic climate," Shannon Diett, Director of Marketing at DHL Express UK, said. "The partnership with Nectar Business is really exciting for us and we're proud to be able to reward our customers through such a well established loyalty program."
SEE OTHER TOP STORIES IN THE WDM CONTENT NETWORK
How Freight Rail is getting the US Economy back on track
The Top 10 Logistics Companies
Damco International Puts Customers First
Be sure to check out the latest issue of Supply Chain Digital!
The Nectar loyalty card launched in 2002 in the United Kingdom. The card overtook the Tesco Club card in 2010 to become the UK's most popular loyalty card, and is also available in Italy.
Cardholders can also collect points online with over 500 retailer partners at nectar-business.com. Louise Issacs, the Head of Nectar Business, thinks the partnership and the giveaway will help jumpstart small and medium sized enterprises.
"By offering the chance to win 2.5 million Nectar points, in addition to the on-going opportunity to earn rewards on everyday business expenditure, we're excited to partner with DHL Express to enable SMEs to spend points on themselves or their business," Issacs said.
Businesses that sign up for the program can collect points through all the Nectar Business partners, including Viking Direct, Dulux Decorator Centres, Brakes Food Services and Premierline Direct.
For further information please visit www.dhlnectarbusiness.com.
Edited by Kevin Scarpati