Deutsche Post DHL StreetScooter deemed roadworthy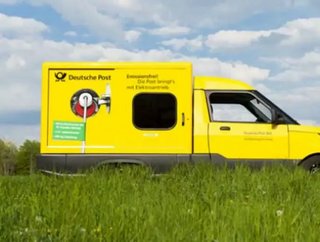 Follow @joelalevywriter Deutsche Post DHL, the leading postal and logistics group, has been granted an individual operating permit from the German Moto...
Deutsche Post DHL, the leading postal and logistics group, has been granted an individual operating permit from the German Motor Vehicle Inspection Association (DEKRA) to operate its innovative new electric carbon-neutral StreetScooter vehicles. 50 such vehicles will be used for letter and parcel delivery in Bonn, western Germany by the end of this year.
Deutsche Post DHL, StreetScooter GmbH and RWTH Aachen Technological University have developed the electric vehicle, which is specifically designed for the purpose of mail and parcel delivery. It is 4.6 meters long, and must be able to handle 200 stops and starts daily while in service up to 300 days a year.
DEKRA granted the individual operating permit after extensive testing of the vehicle's electromagnetic compatibility and other technical specifications. The first StreetScooter will be put into operation at the end of August as part of the pilot project "CO2-freie Zustellung Bonn" (carbon neutral delivery Bonn). The figure of 50 StreetScooters expected in operation this year includes 20 in Bonn and another 30 at various delivery depots across Germany. 

Jürgen Gerdes, Corporate Board Member for Mail at Deutsche Post DHL said:  "The StreetScooter today managed yet another stage on its successful course with bravery. Now that the official permit by DEKRA has been received, the first StreetScooter will take to the streets of Bonn with the delivery of letters and parcels in urban areas starting in August."
"The StreetScooter is not only carbon efficient and quiet, it has also been developed according to the requirements of everyday postal requirements and so perfectly matches our needs."

Deutsche Post DHL has partnered with many alternative drive system pilot projects, including hybrid engines, electric vehicles and both natural gas and biogas vehicles. In addition, it has tested dual fuel and aerodynamic modifications.
The company claims that electric vehicles are well-suited to the stop-start nature of driving in traffic in cities, and that their next-to no air or noise pollution makes them extremely environmentally friendly. The company also sees the prospect of independence from fossil fuels as a forward-looking investment.
DHL says that putting the StreetScooter into operation now will supply important results for widespread production in the future.