Delivering Click & Collect success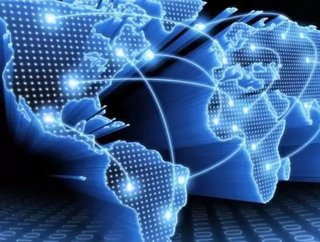 Following some interesting revelations brought up in several recent studies after the traditional Christmas buying rush, Niklas Hedin, CEO of Centiro ex...
Following some interesting revelations brought up in several recent studies after the traditional Christmas buying rush, Niklas Hedin, CEO of Centiro explores how retailers can maximise their operations to provide the best possible click and collect service.
Click & Collect has become more popular in recent years as retailers have looked to reduce the cost of online deliveries. Furthermore, according to research from Planet Retail, half of global shoppers are now influenced by a retailer's ability to offer convenient collection points for online purchases.
Last Christmas more online shoppers chose Click & Collect as an option to collect items than ever before. However, according to YouGov research conducted over the Christmas period, over one third of online Christmas Click & Collect shoppers experienced problems with their orders. As the popularity of Click & Collect has increased, evidently so have customers' expectations. But, if retailers get it right they can drive loyalty and share the benefits to all parts of the business.
Engage the online customer through stores
The in-store experience is still very important to many customers to enhance their relationship with a retailer's brand. For example, a customer ordering a pair of shoes online for collection from a boutique gets a better quality brand experience when they collect their item in store than when dealing with a courier at the doorstep in their pyjamas. Click & Collect is a great way to drive revenue from online retail without significantly increasing fulfilment costs. Retailers already need to deliver items to store for replenishment anyway, by integrating Click & Collect orders they can make more efficient use of existing vehicles and reduce transportation costs.
Click & Collect also allows retailers to better engage with consumers prioritising convenience over speed of delivery, allowing them to collect items at a time that suits them. Critical to success is ensuring goods are delivered in a timely and efficient manner, to the customers' desired collection point. An important point is that if a retailer wants to fulfil customer orders from an external collection point as well as from in store, it needs to have the right infrastructure in place to support this, but many retailers still haven't got this today.
Optimise networks
A great Click & Collect experience also requires retailers to have a clear view of their carrier networks. Retailers are now required to ship goods to stores and different collection points as well as direct to customers. By having greater visibility into their carrier networks, retailer scan ensure that they meet customers' Click & Collect order promises in an efficient manner.
Delivery networks need to evolve
Click & Collect will evolve in the years ahead as customers demand greater levels of flexibility, convenience and personalisation. One of the biggest things to change will be Click & Collect seamlessly integrating with online and physical channels, rather than being an option in itself. As customers become increasingly able to receive items at a time and place that suits them, the fixed channels of home delivery, Click & Collect and in store shopping will become more fluid. We have already seen this with "Click & not collect" from River Island, allowing customers to change orders on the go. As the market becomes more competitive, there will be more and more Click & Collect offerings competing to provide better levels of service, with the expectations of  customers' continuing to rise.
Click & Collect can become an important customer touchpoint, but is also a good example of why logistics need to be fluid from online to in store and throughout the supply chain. However, if retailers get Click & Collect right, they can improve efficiency of logistics networks and drive long-term customer loyalty. 
This article first featured in our June issue
Follow @SupplyChainD and @MrNLon on Twitter.