DB Schenker Logistics Renews access contract with GT Nexus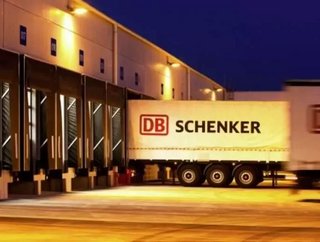 GTNexushas announced an extension of its contract with DB Schenker Logistics to provide supply chain visibility solutions and cloud supply chain techn...
GT Nexus has announced an extension of its contract with DB Schenker Logistics to provide supply chain visibility solutions and cloud supply chain technology. Since 2008, GT Nexus capabilities have been provided to a number of DB Schenker Integrated Cargo Management customers. Capabilities include end-to-end inventory and shipment visibility, purchase order management and origin management. 
"We originally selected GT Nexus to offer our customers a strategic cloud-based technology solution as part of our Integrated Cargo Management Services that would provide them with added value and extensive flexibility," said Tim Standen, Global Head of Ocean Supply Chain Solutions at DB Schenker Logistics.  "We have successfully rolled the technology out to many of our customers across many different industry verticals who have seen significant ROI in terms of the ability to streamline processes and gain unparalleled visibility into their supply chains. We are pleased to re-affirm our partnership. "
"Several years ago, DB Schenker had the vision and courage to go against the traditional technology path and turned to the cloud for mission critical customer facing technology," noted John Urban, Executive Vice President and General Manager of GT Nexus. "Today, while every company on the planet is racing to figure out their cloud strategy, Schenker and its customers are ahead of the pack, running global supply chains efficiently with the help of a cloud based monitoring and control platform called SCOUT, powered by GT Nexus.  I would say the vision paid off."
The technology platform provides DB Schenker and its customers with a complete end-to-end supply chain monitoring system, covering events while inventory is on order, in production, at origin, in transit, in customs, inland, through final delivery.  This gives DB Schenker and its customers full control of supply chain performance, by providing easy access to information necessary to react to supply chain disruptions and new opportunities.
GT Nexus combines business process applications with an integrated network of partners on a single, shared cloud platform. The growing community of companies that are active on the network includes leaders from every business vertical and drives industry adoption, data quality and standards that DB Schenker customers are able to take advantage of as participants on the network.
"We are seeing almost exponential growth year on year from our customers to use the SCOUT solution and the satisfaction levels are consistently high," added Mr. Standen.  "The renewal of our agreement with GT Nexus signals our intent to continue offering our customers the best technology on the market."
DB Schenker plans to add additional customers to the platform and expand geographic scope as part of the renewed agreement.