Data in Logistics: The Benefits are Clear to See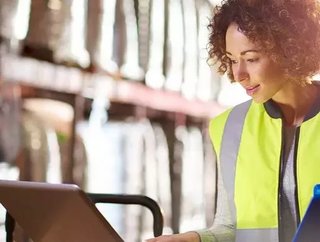 Clarity, cost and efficiency in logistics can all be improved with effective data analytics and governance - particularly when navigating COVID-19...
Logistics networks have endured Kafkaesque turmoil in the past 12 months. More strained, more complex and, yet, more critical than ever, they are the most visible link in the supply chain and have kept the world moving even as COVID-19 brought many of us to an abrupt halt. 
But COVID-19 threw even the most detail oriented roadmaps for a loop. Long-term plans to improve efficiencies alongside the steady growth in consumer e-commerce deliveries were found to be too slow, as millions of people confined to their homes turned to online retail for their necessities and entertainment. The boom in online and omni-channel retail continues to place almost daily increases in demand on logistics professionals, and the growing fleet of last-mile delivery vehicles. 
Meanwhile B2B operations raise their own unique set of hurdles. As some industries - mainly those tied to the COVID-19 safety and relief efforts - sought increased capacity, demand in other sectors like tourism and dining, those that once commanded a stable percentage of logistics networks, reduced to a low simmer at best, and stagnancy at worst. 
These compounding issues strained logistics networks and placed professionals under further pressures to adapt and deliver even as borders locked down, ports became clogged with backlogs and even the fundamental functions required a plan B, C and D. But there has been one effective weapon in combatting these fluctuations: data, which provides the clarity to not only plan and proactively approach these issues as they emerge - because if COVID-19 taught us anything, it's that issues will and do arise - but to be predictive and prescriptive, to dictate and pre-load response systems to smooth out the bumps in the road before they send operations off course. 
Operational efficiencies 
The core benefits of effective data usage can broadly be categorised into two complementary  improvements: operational efficiency, aiding in smoother processes and greater planning capabilities, and cost efficiency, wringing every last dollar out of the value chain, and cutting costs, not quality. Both work in tandem to empower logistics professionals, says Diane Blair, Director, Contract Services at Honeywell Intelligrated. 
On the operational front, "data is the foundation of achieving more uptime," Blair says. "Organisations that adopt a data-driven lifecycle management approach — one that connects technology and people — to monitor and maintain their equipment are positioned to win by minimising disruptions and maximising uptime for even higher productivity."
Using data in this way will not be a revelation. It has dictated strategy and helped equip logistics professionals for at least the past decade, and Blair concedes that most, if not all, organisations already know this - a point proven by the fact that manual data collection between their disparate systems is a time-honoured practice. This isn't efficient, nor is it often accurate, and inaccuracy can cripple the power that effective data analysis and governance can wield. 
"In today's environment, many DC operations are accelerating their digital transformations by [...] leveraging the wealth of operational data found in equipment control systems"
Diane Blair, Director, Contract Services at Honeywell Intelligrated
"Historically, the distribution and fulfillment sector has been slow to recognise the importance of operational data for driving continuous DC performance improvements, increasing system reliability, and transitioning to predictive maintenance programs," Blair says. "But in today's environment, many DC operations are accelerating their digital transformations by implementing connected, internet of things (IoT) infrastructures and leveraging the wealth of operational data found in equipment control systems."
Any system that relies on data for its efficacy is limited by a handful of common factors, namely the size and scope of the dataset, how 'clean' or accurate the data is, and how recent the data was collected - real-time being the gold standard here. 
"With data collection tools like computerised maintenance management systems (CMMS), logistics professionals can streamline workload and staffing projections based on data from other installations and recommended service intervals," Blair says. "Furthermore, integration with original equipment manufacturer (OEM) parts databases enables automated stock replenishment, ensuring parts availability without storing excess inventory. 
"Honeywell Intelligrated's CMMS also supports multi-site implementations but adds an extra layer of complexity due to the importance of a scalable, consistent framework to enable comparisons and data sharing between facilities. It will be critical for businesses to ensure standardisation and consistency of data to deliver maximum effectiveness and obtain actionable insights from longer-term KPIs and business intelligence reporting."
Cost savings 
On the cost front, a data-driven approach fundamentally wrings inaccuracy and inefficiency from core processes, says Arjun Thaker, CEO at Trident Worldwide. The numbers don't lie, as the old adage goes, and simply using the data you already have free and easy access to will lead to cost-savings and higher efficiencies in almost all cases. 
"Logistics processes can be expensive if you're not utilising the data you have access to appropriately," Thaker, says. "It is important to understand your data and therefore have the option to leverage the opportunities that are available to you. 
"Complete visibility across the supply chain is essential for logistic professionals and having access at every point allows you to obtain both the data and an understanding of how you can achieve better results. Data is hugely important as it allows you to provide not only the best solution possible to your customers but also various different options to allow an element of choice, in line with business requirements." 
Thaker offers his own customers as an example, revealing they save almost a third (27% on average) on the cost of their logistics operations "because we analyse their data and store goods at closer-to-end destinations." 
"Data intelligence also allows you to improve your supply-chain management by locating your key consumers. This in turn can help you offer better service by consistently meeting demands and offering your services in key locations; reducing the final mile costs," Thaker adds, explaining that margin generation can also be gleaned from secondary data, particularly amid a global crisis. "Having access to customer satisfaction data is also essential as this allows you to see what improvements can be made to make your overall process more productive and streamlined to cater to your customer's needs." 
As vaccination efforts continue and the world settles into a new mid-pandemic groove, Thaker says agility and agnosticism will be key to get ahead and prepare for the post-pandemic landscape. 
"Businesses need to be as agnostic and agile as possible to remain competitive as leaders within the industry," he says. "Without having a stream-lined data driven supply-chain there is room for errors to be made. When faced by global events such as the COVID-19 pandemic, being innovative and efficient is key, and understanding the data and analytics to find out what is happening and identify what can be done ensures you are able to meet the changing needs and expectations of the customer.