Data Analytics: Changing the Face of Recall Execution and Prevention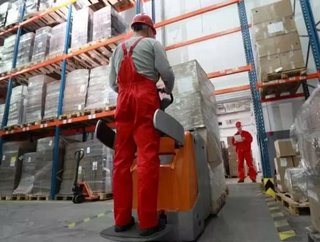 By Regenia Sanders and Nick Kramer Few events have a larger and more detrimental impact than a product recall. In addition to costly regulatory complia...
By Regenia Sanders and Nick Kramer
Few events have a larger and more detrimental impact than a product recall. In addition to costly regulatory compliance requirements and major disruptions to manufacturing and supply chains, recalls can leave lasting negative impressions in customers' minds as to the safety and credibility of a company and its products. A single moment can destroy the customer's hard-earned loyalty.
In spite of leaps in product safety standards and government oversight, recalls continue to regularly make headlines. Within the last year alone, major consumer brands such as Toyota, Ikea, Foster Farms, Takata, and Rold Gold have implemented recalls of varying size and complexity.
Of course, no executive wants to face a recall, but how it is handled determines the impact on the business. If an organization properly reacts and adjusts their operations, they can minimize damages and enhance their brand's reputation for transparency, honesty, and genuine customer focus.
Big Data and emerging technologies provide the underpinning for a positive response to a negative event. The use of data analytics and emerging technologies in the supply chain, combined with customer intelligence and product knowledge, can help companies of all sizes more nimbly mitigate the detrimental effect of recall situations, while simultaneously addressing customer concerns and preventing future recalls.
A Recall Has Been Ordered. Now What?
It happened. The dreaded 3:00 a.m. phone call arrives detailing that a consumer has been adversely impacted by your product. This immediately triggers the need to find the root cause of the issue and trace the end-to-end supply chain in search of what went wrong, as well as how to enact corrective actions. The process can be costly and time-consuming, and invite scrutiny (including in the form of civil or criminal investigations). Yet, the traditional system of addressing product defects – from the company's notice of the defect, to holding current inventory, to sending recall notices and pulling products from shelves – is a nightmare. Even worse, few leaders have a plan in place to quickly determine the most efficient course of corrective action.
Data and advanced analytics can help executives, particularly in the supply chain, integrate and align data (often from disparate sources) throughout the process. This allows them to get to the root cause faster, increase response time, and save the company from negative media attention.
•    Companies with mature data capabilities integrate information from several data sources to find the root cause quickly. These sources may include information about: where a product was produced or manufactured; the quantity produced; the source of raw materials and components throughout a tiered supplier network; and the distribution points and transportation lanes the product navigated.
Once the root cause is identified, data can also help pinpoint the exact consumers who will be affected and avoid blanket recalling. 
•    For instance, data mining helped GM identify the four specific cars that had a defect in one of its models – within a month. After learning of the defect, the automaker scoured its data that tracks car parts and collects manufacturing records from the supplier. Rather than recalling the entire model and inconveniencing all customers, the company only recalled four cars and left the millions of safe vehicles currently on the road undisturbed.
Communication is Key
Even a small recall can have an outsized impact on brand sentiment and consumer trust. It's natural for a company to want to remain tight-lipped during a crisis – legal and regulatory actions remain a distinct possibility and no company wants to prematurely assess the scope of a recall situation. 
Leaders can get ahead of longer term public relations headaches by smartly using historical data, social media data, and third party sources to guide channels and content of communications with existing and potential customers. In particular, companies can:
•    Determine the effectiveness of previous communication efforts and guide current public outreach. 
o    Using historical data, social media, web monitoring, and analytics techniques such as customer segmentation and personalization can proactively capture changes in brand or product sentiment, providing a roadmap for tailored corporate responses. 
•    Identify the best places and platforms to get the word out. 
o    For instance, if data shows that consumers review or discuss a given product on Facebook or Twitter, that may be the most optimal platform for the firm to issue new recall information.
•    Leverage existing corporate partnerships to amplify outreach.
o    Companies can work with suppliers and retailers who may be major distribution channels, like Kroger or Costco, to identify specific individuals and households who they know bought a product, through mining point of sale (POS) data. 
%uF0A7    Direct outreach to these consumers can improve loyalty; those affected most likely prefer to hear from a company directly rather than an evening news story.
•    Inform suppliers of the issue so that it can be addressed further upstream and prevented going forward.
•    Establish a temporary or permanent data exchange infrastructure. 
o    This can allow data to remain accessible while still retaining a distributor's "ownership" of customer information. 
o    For example, within 24 hours of a fruit recall, Costco pinpointed customers that were affected by referencing POS data, and promptly informed them via phone and email. The quick and proactive response was well received by customers – turning a potential retail nightmare into an experience that strengthened their loyalty to the retailer.
Avoid the Headache Altogether
While both scenarios above can certainly be helped through the use of data, the ideal situation would be to avoid the recall altogether.
Embedding data capabilities across the enterprise and building data systems that connect multiple data sources improves operational efficiency. Data can also help traceability – an important area to keep up with FDA and other regulatory requirements. To transform outdated systems, companies can:
•    Digitize the handwritten notes used in supply chain processes, including leveraging OCR tools to convert them into digital words. A firm will quickly increase the usability and mobility of such notes.
•    Leverage machine learning to reduce human errors that occur in automated handwriting-to-text conversion.
•    Use natural language processing to structure otherwise unstructured data and then feed that into analytical systems.
•    Ingest and extract relevant data from call center notes.
Frankly, some recalls are easier to predict. Mining customer feedback, and paying attention to historical patterns can help companies foresee problems.
•    Kroger uses customer feedback data to predict control parameters. The retailer's 1-800 number (internally called "Customer Connect") is featured on all Kroger Brand private label products for collecting and tracking customer feedback. Kroger Quality Managers are responsible for scraping customer comments and drilling down to determine what quality parameters are in play and which comments are priority and indicative of a larger problem (such as taste, appearance, packaging, the presence of foreign materials, or discoloration). Using this data, Kroger can improve their process control and quality systems. 
Put a Plan in Place
Contrary to popular perception and press, data, analytics and technology are not the be-all and end-all solution to a problem. Rather, such techniques are decision support tools. With recalls, what matters most is how executives plan to use data in the event of a supply chain disruption. Data insights will not yield their full value if executives lack the training to interpret and leverage data in real world situations, in real-time. In a world where customer perception is key, data and analytics provide a huge step toward reducing costly and reputation-damaging recalls.
Regenia Sanders is Vice President at SSA & Company, leader of the firm's supply chain practice, and a leader in the firm's business technology practice.
Nick Kramer is Senior Director of Data & Analytics at SSA & Company.