Coyote Logistics continues rapid ascension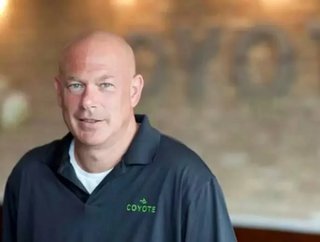 Its difficult to successfully run a start-up company in the current economic environment, let alone a logistics company. Dont tell that to Jeff Silver...
It's difficult to successfully run a start-up company in the current economic environment, let alone a logistics company.
Don't tell that to Jeff Silver, the CEO of Coyote Logistics, one of the fastest growing supply chain companies in the world. The company received a visit from Chicago Mayor Rahm Emanuel yesterday to announce Coyote will add 400 new positions in 2012.
"Coyote is an example of the best that Chicago has to offer; a cutting-edge firm that hires talented young people and gives them opportunities to advance and contribute to the City's business fabric," said Mayor Emanuel. "I'm pleased that Coyote continues to grow in Chicago and attract talented people to work and live here."
Coyote uses technology and relationships with a dense network to move massive amounts of freight across North America by linking shippers with available transportation capacity. Coyote is focused on reliability and ensuring that every load it takes gets delivered on time without issue, no excuses.
"We're ecstatic that more customers decide to entrust us with their transportation and supply chain needs every day, and that the City of Chicago, this neighborhood, and this building provide us with a perfect environment in which to fulfill those needs," said Silver, Coyote Founder and CEO. "Our people are our only asset, and our people love this area and the building. This is the right place to add 400 more next year,"
SEE OTHER TOP LOGISTICS STORIES IN THE SUPPLY CHAIN DIGITAL CONTENT NETWORK
American Airlines Cargo tops JFK air freight tonnage
Check out January's 'Best Of Supply Chain Digital 2011' issue here!
The positions will be across the breadth of Coyote's work, focused on sales, operations, and technology.
Coyote's mission is to identify and leverage the most efficient mode of transportation for every shipment, every time it moves. And carbon emissions are a big part of that equation. Last year, Coyote eliminated 5.5 million empty miles from our highways – which equates to 10,000 tons of carbon that did not enter the atmosphere. The company plans to double that in 2012.
"Until we have a viable substitute for the internal combustion engine, fossil fuel based transportation is a fact of life in the United States and necessary for economic growth," said Chris Pickett, Coyote Chief Strategy Officer. "Coyote aims to help the shippers and carriers in their network get the most out of every gallon of diesel they do burn, effectively avoiding the carbon emissions otherwise spent on empty miles."
Click here to download Supply Chain Digital's iPad app!
Edited by Kevin Scarpati