COVID-19: UK Logistics workers classed as 'key workers'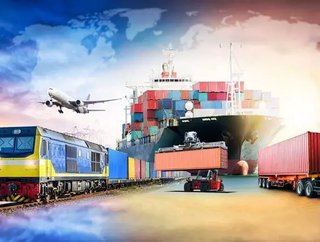 As the coronavirus continues to spread within the UK, logistics workers have been classified as key workers. Following the UK's announcement at 8:30P...
As the coronavirus continues to spread within the UK, logistics workers have been classified as key workers.
Following the UK's announcement at 8:30PM (UK Time) on March 23, in which Boris Johnson, placed strict new regulations on the citizens of the UK, in which anyone who is not a key worker must remain at home, unless they are traveling to the shop for necessities, exercise, caring for vulnerable people or have medical needs. 
Today it has been reported that UK logistics workers have been considered a 'key worker' within the COVID-19 government pandemic plan, something which has been welcomed by the Freight Transportation Association (FTA) alongside other trading bodies.
"Today's announcement is great news for FTA and its members, who are currently working under extreme pressure to ensure the resilience of the UK's supply chain," says Elizabeth de Jong, FTA's policy director. "Over the past few days, our team has made urgent approaches to the Secretary of State and Ministers to call for an all-encompassing definition that recognises the vital nature of roles in logistics and we are delighted that our request has been acknowledged at the highest level. It is also encouraging that logistics workers are now recognised as 'key', to help them play their part in the industry's efforts to maintain vital supply chains."
SEE ALSO:
As part of this definition as 'key workers' those within the logistics industry can apply for access to schooling for their children during the COVID-19 response period, a welcome relief for those who are currently dedicated to working round the clock to maintain a resilient supply chain as much as possible. "Their efforts are vital to the continued provision of goods and services to all the elements of the UK economy," continues de Jong.
Those within logistics that will be keeping their transport modes open during the crisis include the following: air, water, road, rail passenger and freight transport.
In addition, those who are working on the transport system, which supply chains pass along, including food and goods for distribution, sale and delivery, as well as other key goods are included on the list of 'key workers'.
"Logistics workers are the unsung heroes in today's economy, ensuring that shops, schools and hospitals, as well as manufacturing and our homes, have the products they need, when they need them," continues de Jong. "Today's announcement is a very welcome recognition of this role, and will give reassurance to those working so hard to keep Britain trading under such challenging circumstances."
To discover the expectations for the supply chain following the end to the Coronavirus (COVID-19) outbreak, check out our article on global supply chains to see a major reshuffle.
"We are going to see massive restructuring of supply chains," "I don't think things will return to normal as we've known them over the last couple of decades," commented Alex Capri,from the National University of Singapore's business school on the topic of supply chains reshuffling following the end to the outbreak. "We are in a completely different new era now and globalisation as we've known it in the past is over."
Image source: CNBC
For more information on procurement, supply chain and logistics topics - please take a look at the latest edition of Supply Chain Digital magazine.