COVID-19 Outbreak Shuts Down Asian Supply Chains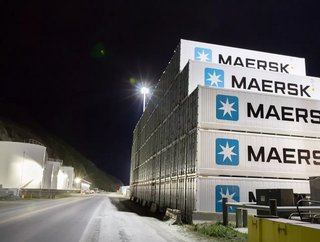 At Yantian, one of China's largest southern ports, new coronavirus infections send ripples through the global shipping industry
Just as the world starts to emerge from the pandemic, a fresh wave of coronavirus infections at China's Yantian port has stalled shipping traffic. Dockworkers are waiting to load 160,000 containers, but there's no end in sight. "It's quite terrifying", said Zhu Guojin, a consultant at Jizhi Supply Chain Service Yiwu Co. "This is the first time that we've seen a decline in port capacity at such scale in China". 
The port's location in Guangdong, China's most populous province, has pushed manufacturers and shippers to raise prices and shut down production. Shipping prices to the United States have skyrocketed: a 40-ft container at Yantian now costs US$6,341 to transport, up 63% since the start of 2021, and triple what it was in 2020. 
Which Other Shipping Locations Are Affected? 
In Taiwan, King Yuan Electronics Co. has 200 employees that tested positive for the virus, with an additional 2,000 put in quarantine. This is bad news for the semiconductor industry—Taiwan is home to a fifth of global chip manufacturing—mostly from the Taiwan Semiconductor Manufacturing Co. If the outbreak reaches its headquarters, the result could affect 92% of the world's most advanced chips. 
In Thailand, infections are picking up after massive night market outbreaks; in Malaysia, German semiconductor manufacturer Infineon Technologies had to shut down two Malaysian factories in the last month. And in China especially, Yantian's outbreak marks trouble. If it doesn't shut down the infections, and fast, the global semiconductor industry will stumble yet again. "This is coming at a really fragile time when we've just started to see the global trade recovery pick up", said Nick Marro, a Hong Kong globe trade analyst at the Economic Intelligence Unit.
Why Are Vaccination Rates in Asia So Low? 
After Asian nations implemented massive, effective contact tracing programmes in 2020, much of the world expected them to lead the world out of the pandemic. Yet China has given fewer than six doses of vaccines per 100 citizens, while South Korea, Japan, and Australia have given fewer than two. According to the BBC, the slow rollouts have two causes deeply rooted in history. 
First, Asian countries have memories of awful vaccine side effects. In the Phillippines in 2016, citizens accused the Dengvaxia shot of causing child deaths; in Japan, citizens associated a past MMR vaccine with higher rates of aseptivic meningitis. As a result, citizens hesitated to get the jab, trying to decide if it was safe for them and their families.
Second, Asian governments wanted to exercise caution. "The U.S. and the U.K. face[d] a raging, uncontrolled surge that is reaching unthinkable levels of illness and death…" said J. Stephen Morrison, Director of the Global Health Policy Centre at CSIS. "That pattern was absent in Asian countries which had in place the systems to intervene early". South Korea said that it was "waiting" to see how the rollouts fared elsewhere, while Singapore, Cambodia, and Vietnam followed suit. 
How Will Delays Affect the Global Supply Chain? 
Companies can no longer hold off and absorb costs like they did throughout much of 2020. Amazon and other American importers will pay higher shipping prices, and most likely have to pass the costs on to consumers. And unlike the Suez Canal backup—10 days of chaos in international shipping—we don't know how long the Yantian delays will last.
Several shippers, such as Denmark's A.P Moller-Maersk A/S, have rerouted their vessels to Hong Kong. "[Yantian] is a huge and very active port, and when you get delayed there, it has ripple effets on supply chains across the world", said Lars Jensen, the company's head of network. "The Chinese will keep everything closed until they're certain COVID won't spread". 
Supply chain multinationals are keeping their fingers crossed, but what they should really do is pressure international governments to roll out global vaccinations. The U.S. and the U.K. are ahead of the pack in reaching herd immunity. But if COVID can't be locked down in Taiwan, the Phillippes, Malaysia, and China, then American, British, and European supply chains will pay the price.