Costco enhances last-mile logistics with US$1bn purchase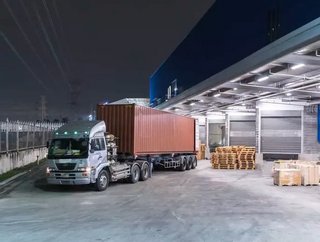 Costco Wholesale completes its acquisition of Innovel Solutions with a US$1bn purchase of the logistics specialist. The US$1bn cash purchase of Innovel...
Costco Wholesale completes its acquisition of Innovel Solutions with a US$1bn purchase of the logistics specialist. 
The US$1bn cash purchase of Innovel Solutions - a subsidiary of Transform Holdco, the parent company of Sears and Kmart - comes as part of the wholesalers ambitious to enhance its last mile operations.
The acquisition will help Costco to deliver larger items to its customers, which is Innove Solutions' expertise. Currently the logistics organisation operates 11 distribution centers, as well as over 100 last mile, cross dock facilities, for the unloading of materials from trucks and trains directly to vehicles, which then deliver the items to consumers.
"We believe the acquisition will allow us to grow our e-commerce sales of big and bulky items at a faster rate," Costco CEO Craig Jelinek said in a statement.
Such 'big and bulky' items include an array of items: furniture, mattresses, televisions, major appliances, grills, patio furniture, fitness equipment and wine cellars, to name a few.
Costco currently operates 786 warehouse stores, the majority of which are in North America (547 in the United States and 100 in Canada) with the rest in a few other countries. 
SEE ALSO:
Since 2015, Innovel Solutions has been providing third party, last mile logistics services to Costo, and will continue to provide these services to Sears and Kmart following completion of the acquisition. 
In recent months, Transform Holdco has been selling non-retail assets, such as the DieHard brand, as a result of Sears Kmart's recent struggle to survive. The company that now has roughly 500 stores will use the proceeds from the acquisition of Innovel Solutions to pay off its non real estate debt.
Prior to the coronavirus (COVID-19) retail sales nationwide had dropped by 0.5% in february compared to january, with the unpredictability of COVID-19, there could be a spur in ecommerce sales, therefore at least temporarily there could be an increase in requirements for last mile services.
About Costco
Established in 1976, under the name Price Club, Costco Wholesale is a multi-billion dollar global retailer that is a recognised leader in its field. Costco is dedicated to quality in all aspects of its business, and strives to maintain respect for its business ethics. The name Costco was adopted in 1983 when the first warehouse location was opened in Seattle.
Costco is a membership warehouse club that dedicates itself to providing its members with the best price for quality branded merchandise.
About Innovel Solutions 
Established in 1939, Innovel Solutions strives to provide unwavered commitment to best in class retail supply chain solutions. With over 80 years of experience under its belt, Innovel Solutions aspires to use its extensive network and industry knowledge to make logistics solutions successful for its customers.
"In a fast-paced world, you need fast-paced solutions that deliver on quality and value. Innovel wont rest on its laurels of being one of the largest and fastest logistics, warehousing and delivery networks in the country, or on its decades of experience. Instead, We'll continue to explore the latest technology resources available to develop innovative, customized logistics solutions. You deserve our best thinking. Your customers demand it. We'll deliver on it to become your first choice in logistics solutions."
For more information on procurement, supply chain and logistics topics - please take a look at the latest edition of Supply Chain Digital magazine.