Costa licenses APT's Test & Learn Management System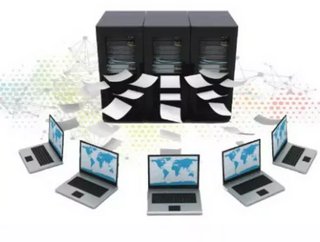 Applied Predictive Technologies (APT) has announced that Costa, the UKs favourite coffee shop, has signed an agreement to license APTs Test & Learn...
Applied Predictive Technologies (APT) has announced that Costa, the UK's favourite coffee shop, has signed an agreement to license APT's Test & Learn Management System™.
Costa will use APT to test strategic initiatives across its network of more than 1,600 coffee shops in the UK. With this agreement, Costa joins over 25 industry-leading restaurant brands, such as McDonald's APMEA, Subway, and Olive Garden, that use APT's cloud-based Test & Learn™ software to evaluate a wide range of business initiatives, including menu strategies, pricing, marketing and media, labour and operations, and capital investments.
"As the UK's favourite coffee shop, it is critical for Costa to have the best tools in place to rapidly generate insights that create value for our business," said Matthew Price, Finance Director at Costa.
"APT is instrumental in improving the analytic rigor and speed with which we make decisions on store investment and the right range of products.  The ability to automate complex analytic processes has not only provided more accurate decisions, but it has significantly decreased the time required to understand the impact of each new idea."
 "We are excited to work with one of the UK's leading brands," said APT Chairman Jim Manzi. "We look forward to a long-term partnership with Costa as they continue to make empirically-driven decisions."
 Rupert Naylor, VP UK, Applied Predictive Technologies, said: "Restaurant executives make many decisions every year, including: How much capital should we invest in restaurant refits? Should we raise prices on some menu items? Should we invest in digital menu boards? Should we replace our traditional menus with tablets? How many team members should we have in a restaurant at a given time? The list goes on and on. What is common about all of these decisions is that the outcome is unknown until tested in the real world. That's where our Test & Learn approach comes in.
"Over two dozen restaurant chains license APT's software to help them answer three critical questions about any proposed initiative: First, will this initiative work if rolled out across the chain (e.g. is it profitable to stay open later?)? Second, in which locations will this initiative work best (e.g. urban but not rural locations)? And finally, how can we tailor and target a rollout for maximum profitability (e.g. opening one hour later in only high-volume urban restaurants)?
 "APT works directly with executive teams to understand testing priorities. Tests range from small hard-to-measure changes, such as removing an underperforming menu item, to bold transformative initiatives, such as introducing a new value menu, changing service style, or large shifts  in marketing spend.
 "Test & Learn analysis is generally owned by teams located in finance or marketing, which manage test requests from across their organisation. Once a user logs into APT's cloud-based software, it walks them through each step in arriving at answers to key business questions, from test design to control group selection to automatic segmentation of results.
 "Restaurants that work with APT typically generate tens of millions of pounds in incremental profit by reducing the cost of testing, increasing the speed of test analysis, improving the accuracy of measured results (thus enabling more confident decisions), and targeting program rollouts to the locations predicted to respond profitably."
APT provides the technology for companies to 'test and learn' about every area of their business. It recently received $100 million investment from Goldman Sachs, representative of the bank's confidence in the growing field of cloud-based predictive analytics.