Convoy Go: Enhancing Shipper Productivity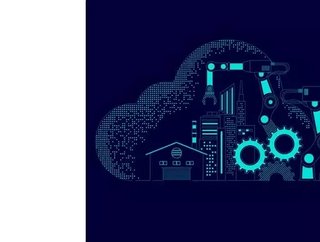 Convoy launches new enhancements for its marketplace with access for all...
, an American trucking software company, has very recently announced the launch of enhancements to their shipping network Convoy Go, their 'drop & hook' marketplace released in 2017, inherently designed to improve productivity in the shipping sector by 'allowing any carrier or owner-operator to start hauling pre-loaded trailers - and to operate at the same level as large asset-based carriers.' 
By utilising their 'Universal Trailer Pool', Convoy's national pool of company-managed trailers which can be used by any Convoy network driver, Convoy are able to offer carriers and owner-operators a kind of 'grand-and-go' system, where a carrier and pick and load a pre-loaded trailer and be out on the road. 
Convoy identifies that their data shows up to a third of the cost of truck freight in the US is attributable to time spent either waiting at the dock to load or for appointments to come through. Convoy Go reportedly reduces driver wait time in facilities from an average of 3 hours to less than an hour, while also providing driver flexibility with 5 to 10-hour operating windows, by leveraging its Universal Trailer Pool. And, somehow, it's about to get a lot better. 
So, What's New? 
The enhancements that Convoy Go is offering go above-and-beyond with modern technology enhancements explicitly designed to streamline the process entirely, with tech such as: 
Automated Reloads and Batched Routes
Batched routes are designed to combine three or more runs in a single multi-stop job, through pre-established automated reloads, which provide greater efficiency and service quality 
Automated reloads can combine multiple drops and live loads into a single trip 
Predictive Trailer Routing 
A machine learning model is used to analyse billions of route permutations and utilise historical shipment data in the process, to predict several weeks in advance how many trailers customers will need across hundreds of facilities nationwide
Through this, Convoy Go is able to proactively route empty trailers to customers' facilities, and draw from a wealth of data to employ the most efficient route 
Smart Trailers Powered by The Internet of Things 
Convoy Go trailers are now equipped with advanced telematics that provides data, which is fed to a machine learning model that analyses shipment progress, flags issues, and notifies if a course correction is necessary. 
Tito Hubert, head of product, Convoy Go, noted the unique advantages of such a system: "The complexity and associated risks of trailer management have been a blocker to other companies successfully scaling trailer pools," he said. "Convoy uses technology to develop algorithms to scale trailer routing and manage this complexity. Our willingness to innovate in the market and lead with technology allows us to compete with asset-carrier trailer pools while expanding the availability to shippers of all sizes."