Confidence in the UK logistics sector falls to lowest level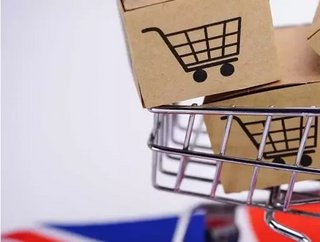 Barclays and BDO's Logistics Confidence Index reports that confidence in the UK logistics sector has fall to its lowest ever level...
Assessing the expectations of over 100 senior decision makers in the logistics industry, Barclays and BDO's Logistics Confidence Index reports that confidence in the UK logistics sector has fallen to its lowest ever level. 
Falling to 47.1 in 2020 - compared to 49.7 in 2019 - the confidence index for the UK has continued on its downward trend over the last few years, with 2020 reporting its lowest level since the survey began in 2012.
The two organisations attribute the fall in confidence due to the unprecedented domestic and global uncertainty due to COVID-19, as well as the ongoing concerns relating to Brexit. 
"2020 has been an unprecedented year – never has the industry faced such a plethora of multi faceted challenges. However, longer term this is an extremely resilient sector which is ready to bounce back once the pandemic passes. Businesses are using this challenging period to build back better, by investing in technology and sustainability. The present is undoubtedly tough, but we can look to the future with optimism," commented Ian Cranidge, Head of Transport & Logistics at Barclays Corporate Banking.
However, the index reportedly masks the high degree of varying views depending on the sectors respondents are most exposed to:
One third of operators reported that current business conditions as either the same or more favourable than 12 months ago
Those focused on e-commerce and last-mile deliveries fared relatively well
Those operating in manufacturing and energy sectors saw unprecedented levels of disruption
Similar results were discovered when asked which industries would provide the greatest opportunities in 2021. 55% said online retail, 32% manufacturing and 6 per cent said automotive.
"As we stand today, it feels like we are still in the eye of the storm in terms of uncertainty. Given this, it is no surprise confidence is low. The pandemic highlighted the vital nature of an effective supply chain, and this survey demonstrates the sector's resilience and adaptability. Encouragingly, the responses reveal a continued appetite to invest for the future - searching out new markets and added value services, developing technology, automation and sustainability projects, and attracting, training and retaining good people," added Jason Whitworth, Partner, M&A Advisory and Logistics & Supply Chain Management at BDO LLP.
For more information on procurement, supply chain and logistics topics - please take a look at the latest edition of .