Comment: Post-purchase Platforms and the Logistics Partner Advantage
By Chris Miller, VP Logistics, Narvar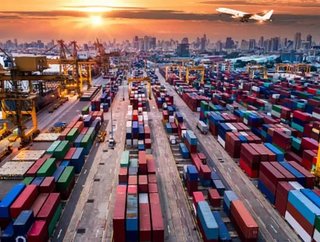 It has never been easy being a logistics provider; we've all got the (mental, emotional, even a couple of physical) scars to prove it. Costs seem to a...
It has never been easy being a logistics provider; we've all got the (mental, emotional, even a couple of physical) scars to prove it. Costs seem to always be going up while pricing is heading in the opposite direction with equal speed. Regulations change as regularly as the election cycle and no one quite knows what will happen next. The competition is either consolidating, expanding or exploding out of nowhere, and every time you open a newspaper there is some new way to get a package from A to B that's the new best thing since sliced bread.
What's more, the growing complexity in information flow adds to the problem. When did you last use an ink pen and sign a piece of paper to accept a delivery? Every piece of information these days is digitised to the point where the data flow for Mrs. Smith's new shoes looks like a map of the London Underground. Immediate access to order status throughout the supply chain is simply a cost of doing business, and end consumers are demanding the ability to see and communicate through an increasingly integrated set of devices and platforms.
In this environment, competitive advantage means focusing on simplifying the everyday lives of retailers—and more critically, consumers—across the increasingly broad post-purchase experience. That's an ambitious goal, especially considering all the complexity in the system. We are living in an ever more consumer-driven world and the brands, retailers and delivery providers that meticulously plan, efficiently execute, and wholeheartedly embrace that reality will be the ones left standing.
So that leaves us with the question: how can a technology partner help do this in a way that ensures parties involved in the delivery process—consumer, retailer, and carrier—all benefit?
The rapid adoption of SaaS-driven, retail post-purchase platforms underscores the manifold benefits for retailers and consumers alike, providing a much-needed solution to complex delivery cycles and systems. Successful retailers leverage the platform and create a unique and lasting customer experience that simplifies the consumer's life while empowering retailers themselves to champion their customers at every step of the journey. Increasingly shippers have to integrate platforms to help manage the touchpoints and data relationships that a fully informed and empowered consumer demands. But what about the logistics providers? If the post-purchase platform is partnership-focused and successful, it will enhance and support the logistics provider's own unique capabilities and competitive advantages. Platforms and logistics providers are increasingly interdependent.  Successful relationships will create value to retailers and consumers in ways that neither platforms or logistics providers, independently, are able to do.
So how do logistics providers benefit from this partnership with post-purchase platforms?
Ensure the good work gets seen
A platform elevates and improves the granular in-transit visibility that logistics providers have developed through significant technology investments and consistent operational discipline.  Access to that data, ensuring consumers receive the correct information they need, when they need it, and in a consistent manner, shines a positive light on both the logistics partner and retailer. The platform gives consumers options across a wide range of communication channels in ways that logistics providers may not be able or willing to invest in supporting.
Help drive costs down
One phone call into customer service or dispatch can turn a profitable delivery into a loss.  Integrating into a SaaS post-purchase platform provides consumers with much-needed visibility, communication, and self-help tools to allow them to navigate through and resolve issues before they generate a customer service call. By enabling consumer updates to logistics providers and drivers enroute, costly delivery attempts, multiple order dispatches and time-on-stop are all reduced, driving significant efficiency gains.
Drive revenue up
Just about every business is in business to grow. For retailers, purchasing a SaaS-based platform drives repeated and increased revenue volume from their customers. The platform also enables rapid deployment and continuous optimisation as retailers grow volume, expand products, and leverage different delivery methods. For logistics providers that support ecommerce activity, those increased retailer sales volumes translate directly into increased revenue. Logistics providers already integrated in the platform have a leg up when selling into this exploding marketplace.
Make sure that unique service capability is appreciated
Logistics providers invest heavily in developing and evolving competitive advantages through unique product features and service options. The platform works with the logistics partners to enable retailer and consumer access and visibility to those services in ways logistics providers often cannot do on their own. Rather than enforced, anonymous standardisation, the platform ensures that those service offerings and their branding are fully exposed so that the return on investment is maximiszed to the logistics provider.
Delivery logistics and the companies that make ecommerce happen are not commodities. Narvar's logistics partners and the people that work within them pour blood and treasure into their organisations to keep the wheels of commerce greased and running. They innovate, adapt and endure. By leveraging the benefits of working with a post-purchase ecommerce platform, these hard working companies can grow and prosper while keep those wheels spinning.