Cold Jet to Provide Lifesaving Dry Ice for COVID-19 Vaccine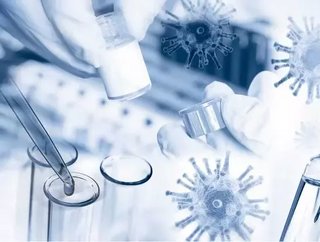 Dry ice has been the commodity of the hour, as COVID-19 vaccines begin their arduous logistical journeys to every corner of the global supply chain...
After a year of adversity, intense volatility, and a general sense of uncertainty, many populations across the globe have exhaled a collective sigh of relief ─ in recent days the vaccine, created to resist the novel coronavirus, has started journeying across several countries and continents. In many ways, it is a test run, but simultaneously, those little vials of liquid that you've no doubt seen on the news could hold the key to many societies' eventual return to "normality". Something close to that, at least. 
World Leader's Start to Resist
Britain happens to be ahead of the curve, currently, as it begins the steady rollout of a vaccine, manufactured by and its German partner, after the vaccine met its success criteria, set by the Food and Drug Administration (FDA), in clinical studies over the past month or so. The United States should be distributing the very same vaccine as soon as this weekend, while Canada intends to start on Monday of next week. 
Right now, projections suggest that up to 50 million COVID-19 vaccine doses will be distributed globally in 2020 and a further 1.3 billion doses should reach recipients by the end of 2021. That sort of movement is exponential but not unachievable through modern means ─ we've done it before and we'll, no doubt, do it again. 
The Logistical Conundrum
However, there is one absolutely crucial element to the distribution process of this particular vaccine that has caused a slight blip for almost every logistical company: some of the vaccines in development must maintain a consistent temperature of approximately -70°C ±10°C (94°F ±14°F) during both storage and shipment phases, to remain stable and viable. 
That's a very low temperature to maintain through any of the traditional transportation methods; we have refrigeration infrastructure, of course, but not deep-freezing units, onboard our freighters, airliners, and delivery vehicles. 
Right now, pharmaceutical and logistics companies, as well as government agencies, have been trying to find a way to create an ultra-low temperature cold chain to ensure that vaccines can remain well-below sub-zero in transit. And, in their quest for coolness, they have come across a potential solution: dry ice ─ a form of ice created through recycled CO2, which sublimates without creating any waste or residue. It should be perfect for refrigerating the vaccines in extreme conditions as they're shipped across the world. 
But where do we get all of that dry ice from? That's the question; fortunately, there's an answer. 
The Saviour 
─ the worldwide leader in the manufacturing of dry ice production and blasting equipment ─ has announced that it is now helping industry and governments to safely distribution billions of vaccines across the globe. 
"Dosing dry ice directly into temperature-controlled thermal shippers is the only way to maintain that temperature level during transit and storage," said Wim Eeckelaers, Managing Director, EMEA, Cold Jet. "At all points in the vaccine transportation and distribution cold chain, dry ice is needed to maintain temperature."
We should note that dry ice isn't the 'new kid on the block', it's just something that you might not have heard too much about, which has suddenly been thrust into the limelight courtesy of its new responsibility to the survival of the human race, as we struggle to hold back to the tide of COVID-19 infections and subsequent deaths. Once the vaccine reaches local communities, it will be further divided up and sent to vaccination centres, public and mobile clinics, hospitals, and pharmacies. Cold Jet is working with local distributors around the world to ensure that they are able to meet the needs of all communities, whether they are in the inner-city or in hard to reach rural areas.
Desperate Need for a Freezing Chain
The cites inadequate cold chain capacity as a major issue to vaccine distribution in developing economies. In recent years, millions of doses of vaccines were lost due to cold chain failures. Cold Jet's Dry Ice Production Hub helps solve this issue. "We want to guarantee that any person, no matter where they live in the world, is able to obtain a safe and viable vaccine," said Dennis Hjort, Vice President – Global Dry Ice Manufacturing Systems, Cold Jet.  
Cold Jet's dry ice production machines are capable of producing up to 1,600 pounds (750 kilograms) per hour and are engineered to run 24 hours a day, seven days a week. From the packaging lines at a multinational pharmaceutical company to distribution centres at global logistics companies and locally within hundreds of communities around the world, Cold Jet machines are producing dry ice at all points in the vaccine distribution cold chain.
"The impact of COVID-19 on global health and the global economy has been painful, but Cold Jet is extremely proud to play such a vital part in the distribution process of a vaccine," said Eeckelaers.