The Cloud addresses challenges in the clothing industry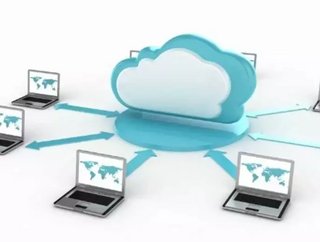 Esther Lutz, Vice President of Business Development, TradeCard Europe For brands and retailers today, meeting ever-changing consumer demand while prese...
Esther Lutz, Vice President of Business Development, TradeCard Europe
For brands and retailers today, meeting ever-changing consumer demand while preserving margins requires a new level of global supply chain excellence. Today's fast moving omni-channel world requires orchestration of all moving parts. Multiple parties need to truly collaborate to manage the flow of data, goods and capital. Constant fine tuning is necessary to align supply with demand. For that to happen, all parties require clear visibility into a single version of supply chain truth to ensure goods are produced at the calculated cost - and sold at full margin.
Unfortunately, traditional tools for communicating between retailer, brand and trading partner are outdated. Many businesses still rely on spreadsheets, emails and phone calls throughout the transaction lifecycle.
Cloud Technology is a perfect fit for the apparel supply chain
As more and more businesses embrace cloud technology, many brands and retailers are finding that cloud-based solutions are a perfect fit for managing the global supply chain. Instead of updating 10 or 20 trading partners regarding changes in an order, a collaborative model for the supply chain allows brands to post their updates in one place, where they are viewable by the entire supply network.
Applying cloud technology to everyday business
Connecting the entire supply network in the cloud opens the door to new possibilities for speed, efficiency, savings, visibility and agility. Processes from planning to purchase order, through settlement and delivery can be streamlined better when all parties are connected in the cloud. Here are seven examples how:
1.    Speed Through Factory Floor Execution: A manufacturer uses a single platform that handles all of its customers' requirements with regards to automated packing, scanning and shipment building to ship store ready cartons or facilitate fast cross docking at its customer's DC. At the same time, they improve packing accuracy and minimise chargebacks. Through the cloud, its factories have the tools to accurately pack customers' orders, print or order compliant carton labels, and generate a customer compliant inbound shipping notice.
2.    Full Margins by Eliminating Unexpected Delays: A brand's sourcing department is automatically informed in real time of any significant delays anywhere in the goods sourcing process. Whether a delay originates in the availability of raw materials, during production or transportation, the brand is instantly alerted. The delay is identified and the brand has enough time to find the best possible solution to preserve a full margin delivery
3.    Flexibility and Communication to Improve Performance: Prior to each season a brand communicates its capacity and raw material needs with suppliers and mills. Each supplier validates whether it can meet that need or identifies lack of coverage early. At time of PO issue, suppliers are prepared and all connected parties are instantly updated in case of changes.
4.    Risk Mitigation Through Party Screening & Transparency: A global brand had a shipment of fabric scheduled to reach a vendor in North Africa. A name on the purchase order matched a name on a denied party list and the transaction triggered six red flags. A cloud-based sourcing solution that automatically tracks and scans transaction parties notified the brand immediately and the company halted the shipment. The brand modified its plans in time to ensure compliance.
5.    Handle More Business Without Adding Resources: An outdoor apparel brand handles $500M in sourcing settlements with one person in accounts payable. A mid-size apparel company replaced all letters of credit with an open account platform without adding any staff to handle the supporting documentary process. Not only did they save their company a lot of money, they helped their suppliers save as well.
6.    Capital Optimization: A global apparel provider utilizes a self-funded early payment program in the cloud and places information onto customs invoices to lower its duty payments. Using the cloud-based system, the brand obtains discounts from suppliers in exchange for delivering payment within 5 days from shipment, and pays duty on a lower invoice value. Suppliers obtain capital they need within days at rates 20-30% lower than financing available to the supplier locally. 
7.    Accounts Payable Automation: A leading global footwear brand deploys a paperless and touchless straight through process for transactions to allow payment approval in 48 hours.
Keeping all parties synchronized at all times has always been a hassle. A typical sourcing transaction involves 5 to 15 different parties – in different countries, languages and time zones. Traditional methods of communicating are slow and inefficient. Cloud technology enables a collaborative model for the supply chain to enable all parties to communicate and transact in real time. With the right strategy, technology and support, the cloud can be a strategic differentiator in your supply chain.
About the Author:
Esther Lutz is Vice President of Business Development at TradeCard Europe. She has more than 20 years of experience helping apparel, footwear and retail companies achieve excellence in sourcing and supply chain transformation. Through the years she has worked with apparel and footwear companies such as Nike, Levi Strauss & Co., Wolverine, adidas/Reebok, O'Neill, Oakley, Justin Boots and Ecco to improve their business processes. Esther has an MBA in business economics and an engineering degree from the University of Munich, Germany.