Claudio Bozzo of Mediterranean Shipping Company To Receive Connie Award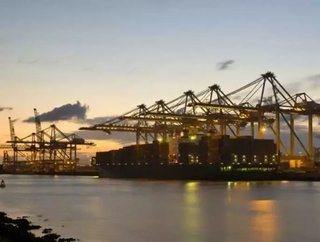 The Containerisation & Intermodal Institute (CII) will present the 2014 Connie Award to Claudio Bozzo, President and CEO of Mediterranean Shipping C...
The Containerisation & Intermodal Institute (CII) will present the 2014 Connie Award to Claudio Bozzo, President and CEO of Mediterranean Shipping Company (USA), for his leadership in developing his company into one of the largest and successful container shipping ocean carriers.
In addition, a Lifetime Achievement Award will be presented to Joseph Bonney, Senior Editor of the Journal of Commerce, for his dedication to journalism excellence in covering the maritime industry for more than 30 years.
The Connie Luncheon will be held 8 December at the Metropolitan Room at the Newark Club.
Michael DiVirgilio, President of CII said: "Since being assigned to lead MSC in to the United States, Claudio Bozzo has been instrumental in guiding the carrier as it expanded substantially to become one of the world's top shipping companies.
"We recognize MSC's ability to position itself to compete globally in the 21st century with investments in ports and other support industries that impact our business."
In 1994, Bozzo joined MSC in New York City as a clerk in the intermodal department. From there, he moved up the ranks and managed almost all the departments at the company. It was in 2005 that he was appointed President and CEO and has been in that position since.
Under Bozzo's leadership, MSC now employs 1,200 people in the US alone. MSC is now the second largest steamship line in the world and the largest carrier of containerised cargo in the US. The company now also operates one of the fastest growing cruise ship companies in the world.
The recipient of many industry awards, Mr. Bozzo is an active leader in the Italian community, serving as the President of the Italian American Chamber of Commerce, President of all Italian Chambers in the NAFTA Area, and President of the European Chamber of Commerce.  
In addition to the Connie Award, CII will carry out its industry education mission by presenting scholarships to university students and maritime academy cadets. This includes awarding the Thomas B.
Crowley Memorial Scholarships to midshipmen at the US Merchant Marine Academy at Kings Point, NY and other monetary awards to students studying for a career in the logistics industry at area schools. Companies may opt to sponsor named scholarships for as little as $1000. Under the auspices of CII, more than $550,000 has been awarded since 1992.