Chris Caplice - academic who helped make freight a science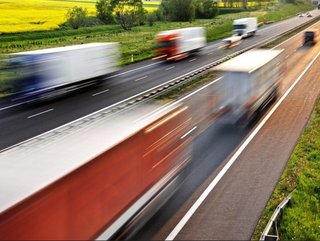 Pioneering freight academic Dr Chris Caplice is also Executive Director of the Center for Transportation & Logistics (CTL), where he oversees research, education, and corporate outreach programs.
Dr Chris Caplice of MIT is one of the most decorated and influential thinkers around freight and logistics, being behind MIT FreighLab and other ventures
Dr Chris Caplice is a pioneering freight academic at the Massachusetts Institute of Technology (MIT), where he has established a reputation as one of the world's foremost authorities on logistics.
Dr Caplice founded and co-directed MIT FreightLab, a position he held for 14 years. The purpose of the FreightLab is to drive innovation in freight transportation planning and operations, and then drive them into practice. The ultimate goal is to reduce cost, minimise risk and increase service levels.
"Freight transportation is subject to highly volatile demand and costs that are typically outside of a firm's ability to control or even influence," Caplice is on record as saying. "This is compounded by a dominant design in terms of how freight is historically procured and managed. FreightLab research focuses on working with companies to develop and implement real-world solutions to these challenges."
FreightLab many achievements include developing methods for forecasting both short-term spot-market rates and longer-term contract rates.
FreightLab pioneers industry-changing practices
It also evolved alternative contract forms between shippers and carriers that increases the level of trust in the relationship, and yields better results for both parties.
"Working with a wide range of shippers, carriers, and third-party providers, the FreightLab team develops and delivers better ways to design, procure, and manage large-scale freight transportation systems," Caplice said when still at the helm.
While at MIT, Dr Caplice was also Executive Director of the Center for Transportation & Logistics (CTL) where he was responsible for the planning and management of research, education, and corporate outreach programs. Dr Chris Caplice is a pioneering freight academic
While there, he created the MITx MicroMaster's Program in Supply Chain Management, the very first MicroMasters credential ever offered.
Since its inception in 2015, more than 430,000 students from 196 countries have taken these online courses, and to date a total of 2,976 MicroMasters credentials have been awarded.
Caplice is one of logistics' most decorated thinkers
Caplice was MIT's first ever Silver Family Research Fellow in 2016, in recognition of his contribution to supply chain education and research. Also in 2016, he was presented with a Distinguished Service Award by the Council of Supply Chain Management Professionals, and inducted into its Hall of Fame, as a mark of his influence on the global logistics industry.

As well as his work at MIT, Caplice is also currently Chief Scientist for DAT Freight & Analytics, the largest truckload freight marketplace in North America, with US$120bn in market transactions.
In this role, he pioneered the concept of freight-rate modelling that became Chainalytics Freight Market Intelligence Consortium. There, he leads the development and deployment of innovation and insights into the transportation industry all of which is included in the monthly FMIC Pulse Signal Report and the bi-weekly Freightvine Podcasts.
Prior to joining MIT, Dr Caplice held senior management positions in supply chain consulting, product development, and professional services at companies including Logistics.com.
Dr Caplice received a Ph.D. from MIT in 1996 in Transportation and Logistics Systems. His dissertation on optimisation-based bidding for transportation was selected as the winner of the Council of Logistics Management Doctoral Dissertation Award
Prior to this, Caplice taught at the Virginia Military Institute and served five years in the Army Corps of Engineers, achieving the rank of Captain.
His writing has appeared in numerous academic and business journals and publications.
As well as his PhD, Dr Caplice earned a Master of Science in Civil Engineering from the University of Texas at Austin, and a Bachelor of Science in Civil Engineering from the Virginia Military Institute.