China's Frontline Factories Struggle with Commodity Costs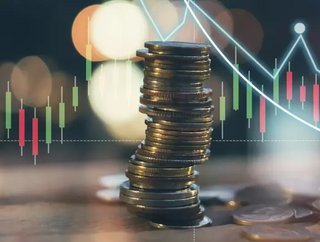 Even as consumer price inflation remains stable, Chinese producer price inflation (PPI) threatens to cut into supply chain profit margins
The Chinese government is ramping up its efforts to help national factories, power plants, and farms through a current surge in commodity costs. While Chinese citizens have escaped the worst of the aftereffects, the supply chain is facing significant financial challenges. Influential politicians, state officials, and exchanges have managed to stabilise prices compared to early May spikes, but the situation cannot continue long as it is. 
In April, China's producer-price index—a strong indicator of factory prices—increased 6.8% year-over-year in its most rapid rise since October 2017. 
A Cry for Help 
Currently, Chinese factories are absorbing the majority of the cost pressures in order to not pass along the rising prices to consumers. Yet electric goods manufacturers are already cutting rod and pipe orders, according to Henan Qixing Copper Co. When Premier Li Keqiant visited eastern coast city Ningbo, several local manufacturers confronted him with pleas for help: a copper valve producer asked for additional government support, and a home electronics maker explained that astronomical raw materials prices had put great pressure on its factories. 
As for farmers, hog producers are facing high corn, soybeans, and wheat feed costs, even as their profits from pork stagnate. According to Liu Chen, a Heilongjiang corn farmer, fertiliser costs have jumped 20%, while land rents and labour expectations have increased by half. 'We'll likely lose money by the time harvest comes around', he said. 
Finally, power plants have suffered from elevated coal prices: 865 yuan per ton, approximately 50% above average. 'Nearly all coal-fired power plants lose money...when prices [rise] above 800 yuan per ton', said Yu Zhai, a market analyst. Several Guangdong factories have already shifted operation hours, while others have cut their production operations to three days per week. As Yu warned, 'some plants may try to reduce [electricity] generation'. 
International Repercussions Loom Large
Coupled with rising supply shortages, China's commodity price surges indicate the potential for global inflation. Currently the world's largest exporter, several powerful countries will suffer if Chinese manufacturers start passing along the consequences of rising costs. While Chinese policy makers assure companies that commodity price impacts won't last long, the government has promised to strengthen raw-materials market controls. 
Overall, the gap between the consumer price inflation (CPI) and producer price inflation (PPI) indicates 'an uneven recovery of the economy', according to Raymond Yeung, Australia & New Zealand Banking Group Ltd. chief China economist. The global commodity increase, however, isn't entirely within China's control. Qu Hongbin, a Hong-Kong chief China economist at HSBC, explained that 'any single policy from China [is unlikely to] fully contain the upward pressure on prices', as global liquidity, supply-chain backlogs, and U.S. market recovery all contribute to the current crisis. 
To try to control commodity costs, the Chinese government's National Development and Reform Commission claimed that it would supervise copper and aluminum markets much more closely. 'We expect commodity prices to stabilise in the coming months', said Louis Kuijs, head of Asia economics at Oxford Economics.
Yet many economists predict that China's PPI will continue to increase through Q2 of this year, especially as the world faces supply chain shortages. Global semiconductor shortages, mining disruptions, and shipping delays will also make recovery difficult. And what happens in China won't stay in China. 'If the bargaining power of Chinese producers is strong', said Zhang Ning, a UBS economist, 'there is a possibility that the rise in product prices will spill over onto global inflation'.