China Southern joins London Stansted cargo network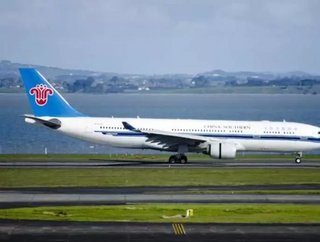 Follow @SamJermy and @SupplyChainD on Twitter. China Southern Cargo will become the latest major carrier to join Stansted Airports global cargo netwo...
Follow @SamJermy and @SupplyChainD on Twitter.
China Southern Cargo will become the latest major carrier to join Stansted Airport's global cargo network when it begins a new service to Guangzhou later this week (June 20).
The airline will operate two flights a week, rising to three a week later this year, to Stansted from China's third largest city, using a Boeing 777-200 freighter. The service will be the only direct freighter link between the UK and China and the airport's first scheduled cargo link to Guangzhou.
Andrew Harrison, London Stansted Airport's Managing Director, welcomed the news and said it would give the UK and businesses in the eastern region in particular, new direct access to Chinese markets.
"We are delighted China Southern Cargo has selected Stansted as the base for its new UK service. It clearly demonstrates the returning confidence in trade between the two countries and is great news for businesses across UK, and in particular the eastern region looking to access the Chinese market. This is the culmination of several years of working with the airline and their partners to ensure we deliver this new service.
"With spare runway capacity to support significant growth and additional economic activity, MAG's ambition is to develop Stansted into the premier scheduled freighter airport for the UK. The airport sits at the heart of the London-Stansted-Cambridge growth corridor, and with the region booming and London's economic activity shifting towards the east, Stansted is ideally placed to support businesses trading internationally and looking to compete in the global market place."
Ahead of the launch, Zhao Fengsheng, SVP Cargo China Southern said:
"It is an important milestone for China Southern cargo to launch this new freighter service from our hub in Guangzhou, China, to Stansted. We are excited by entering this growing market, with an aim to serve customer needs and strengthen the economic ties between our two countries. By working closely with Stansted Airport and our business partners, we have the confidence to make this operation a great success."
Over the last 24 years Essex County Council has gradually built up a range of civic and economic links with China. Cllr Kevin Bentley, Essex County Council Cabinet Member for Economic Growth and Infrastructure, welcomed the announcement and said the service will further boost ties between the two countries.
"We welcome news of this new cargo flight to China, the only direct freight link between the UK and China – proof again that Essex Means Business and is the county to be for business growth. Essex has a long-established special link with China, and this new route will further strengthen it. Essex County Council is seeing increased interest in China from Essex businesses. Exports from the UK to China of traditional and luxury goods and education, plus environmental services and technologies, continue to grow," said Cllr Bentley.
More than 230,000 tonnes of freight is shipped annually on more than 11,000 cargo flights to over 200 countries from Stansted. It is the busiest airport for all-freighter traffic among the London airports and transports thousands of tonnes of textiles, fruit and vegetables, electronics, pharmaceuticals, mail, horses and Formula One equipment to destinations in nearly every continent.
For further information, please visit: http://www.stanstedairport.com/about-us/media-centre/press-releases/china-southern-joins-stansted-s-cargo-network/