China lockdowns bad news for supply recovery, says expert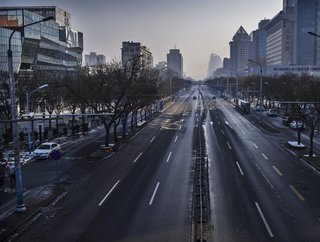 China's lockdown frenzy as Beijing Winter Olympics loom will hinder global recovery of supply chains from pandemic disruptions, top economist warns
Supply chain disruptions are being magnified by China's zero-Covid policy in the run-up to the Beijing Winter Olympics, a leading economist says.
A total of 20 million people are now under strict lockdown, amid fears Omicron could disrupt the Winter Olympics, which are being staged in the Chinese capital from February 4.
Trains and buses from Tianjin to Beijing have been suspended, with citizens ordered not to leave the city unless the need is urgent. 
China's zero-Covid policy "increases the downside risks for improvement in supply chains", said Katrina Ell, a senior Asia-Pacific economist for Moody's Analytics. Ell expects the lockdowns to have "important ramifications for inflation, and also central bank policy-making in the next couple of months".
Lockdowns see Goldman Sachs cut China economic forecast
Her comments follow Goldman Sachs cutting its 2022 forecast for China's economic growth to 4.3%, down from its previous prediction of 4.8% - citing China's draconian approach to containing the Omicron variant as the reason for its revised target.
The current Beijing lockdown follows similar measures in Anyang, in Henan province, which has a population of 5.5 million. There, just 84 cases of Covid was enough to trigger strict lockdown measures, and it has been a similar story in other cities in China, going back to December 2021.
At the start of January, Yuzhou - with a population of 1.1 million - had its transport system shut down, and all but essential food stores were closed with little notice. In Xi'an, meanwhile, 13 million people were confined to their homes from 23 December, and those restrictions have only recently been relaxed.
Major chipmakers Samsung and Micron warned that the Xi'an lockdown could affect operations at their manufacturing facilities in the city. They fear that any further delays in chip supply will intensify the global chip shortage and affect the timeline for electronics manufacturing.
Ningbo port lockdown sparked supply chain worries
In mid-December the world's third busiest container port, Ningbo - in the economically vital Zhejiang province - was hit by multiple factory closures and restrictions placed on trucking, following a Covid outbreak.
China's quarantine rules for pilots are also hampering airfreight schedules. Cathay Pacific alone recently had to isolate more than 100 crew after three pilots tested positive.
Ell noted that although global supply bottlenecks are expected to ease in the early months of this year, China's zero-Covid policy is increasing disruption, "especially when it shuts down important ports and factories".
She said: "China's zero-Covid lockdowns could reignite global supply chain delays. It means the economic recovery will be a bit bumpier, particularly on the consumption side of things."
On a more positive note, China's current spate of lockdowns come at a time when the country's economy last year has been shown to have recovered substantially from the coronavirus pandemic.
China's Statistics Bureau announced today (January 17) that in 2021, GDP was up by 8.1% on 2020, beating Beijing's 6% target. This is partly thanks to its strong exports, but also the low base in 2020, when the country suffered its first quarterly reduction in GDP for decades, due to the pandemic.