China disaster could deal fatal supply chain blow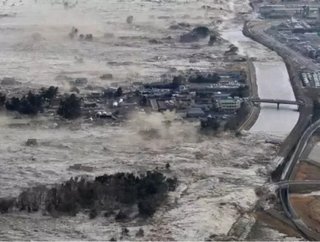 The Japan Disaster rocked supply chains earlier this spring. The summer seasons monsoon floods pushed a reeling logistics industry further toward destr...
The Japan Disaster rocked supply chains earlier this spring. The summer season's monsoon floods pushed a reeling logistics industry further toward destruction.
Like a boxer up against the ropes, one more big punch could send the global supply chain down for the count. While history has taught us that a natural disaster will strike again at some part of the world, the FM Global Supply Chain Risk Study pinpointed the exact location that would cause the most problems.
According to the study, which surveyed 100 financial executives within North America, a natural disaster in China would disrupt the most business around the world. Any impact to China's huge manufacturing sector would cause significant sourcing problems for supply chain managers.
Placing an importance on Chinese products is particularly risky given that the nation is prone to natural disasters such as earthquakes, floods, tsunamis and windstorms. Adding to the growing concern is the fact that China has yet to embrace risk management practices that the United States and Europe have incorporated into their own supply chains.
"A secure and resilient supply chain creates a competitive advantage," says Ken Davey, senior vice president, FM Global. "Delivering products and services when others can't results in satisfied customers and opportunities to secure new ones. A fragile supply chain is clearly a competitive disadvantage if a disruption occurs."
SEE OTHER TOP STORIES IN THE SUPPLY CHAIN DIGITAL CONTENT NETWORK
Outsourcing continues to increase in China
Boeing says China needs 400 new freight planes by 2030
December's issue of Supply Chain Digital has launched!
The FM Global research also uncovered the following:
Twice as many companies surveyed (86 percent versus 43 percent) say they are more reliant on China as part of their supply chain for their key product lines than they are on Japan.
Eighty-three percent of companies surveyed consider supply chain disruption a moderate to great risk.
Ninety-five percent of companies reliant on China for their supply chain are concerned about natural disaster-related disruptions.
Sixty-five percent of companies surveyed are considering "increasing collaboration with suppliers on mitigating risk at their locations."
Many are pointing to the study as a wake-up sign for China to get its supply chain in order should disaster strike.
"A natural disaster-related supply chain disruption in China would have far-reaching and long-lasting negative economic impact," Vinod Singhai, a professor at the Georgia Institute of Technology's College of Management said. "It would slow down the global economy because China is not only a major exporter of goods, but also a major importer of goods. It would cause shortages in many consumer and industrial products that could lead to inflation and devastate the share price of companies."