China bullet train crash kills 40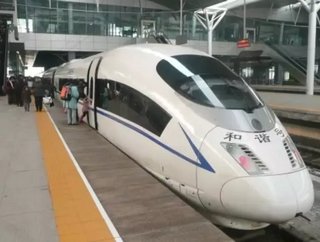 Those clamoring inside the United States for a high-speed rail system might want to start paying attention to whats happening in China. Over the weeken...
Those clamoring inside the United States for a high-speed rail system might want to start paying attention to what's happening in China.
Over the weekend, two Chinese high-speed rail trains collided on Saturday  near Wenzhou in the coastal province of Zhejiang, killing 40 people and leaving dozens more injured. Rescue efforts are ongoing, and emergency personnel were able to save one toddler from the wreckage 21 hours after the crash.
Confidence in the high-speed rail technology is shaken inside the nation, as some Chinese travelers are saying that they'll now avoid high-speed rail trains.
VIDEO OF THE TRAIN CRASH
"After this crash, I'm worried about safety now, and the tickets are too expensive compared to ordinary trains," Beijing schoolteacher Zhang Jun told USA Today.
The Chinese government is moving quickly to respond to the public relations nightmare, as the country has launched an "urgent overhaul" for national rail safety. Three railway officials have been dismissed since the incident, according to the state-run Xinhua News Agency.
"China's high-speed rail technology is advanced," railway ministry spokesman Wang Yongping told the China News Service. "We still have confidence.
Safety concerns prompted the Chinese government to lower its maximum speed from 216 mph to 186 mph two months ago, just as the country was looking to send high-speed trains at speeds over 300 mph.
SEE OTHER TOP RAIL STORIES IN THE SUPPLY CHAIN DIGITAL CONTENT NETWORK
U.S. freight rail figures point toward continued growth
Freight rail challenge fee slashed
Transnet rail operations 'dismal,' according to CEO
Check out July's issue of Supply Chain Digital!
Earlier this month, China's flagship bullet train line between Beijing and Shanghai experienced a series of power outages that additionally shook confidence in the transportation service.
In February, Railways Minister Liu Zhijun was fired amid allegations of corruption.
Adding to concerns is the hefty price tag high-speed rail carries, as bullet trains cost about three times as much to develop as ordinary rail. Some have argued that high-speed rail investments have yet to turn a profit in most countries and are unsafe.
"It's a crucial time for our country to think about the ways to develop high-speed rail and trains," Zhao Jian, economics professor at Beijing's Jiaotong University told USA Today. "We should build more ordinary railway, slow down the high-speed rail, (and) keep the systems safe."
While high-speed rail could very well be the way we travel in the future, the problems and the deaths surrounding China's bullet trains suggest that the technology is still very much a work in progress, and needs to be further refined before serious investments are made in the service.