The changing role of IT tools in the supply chain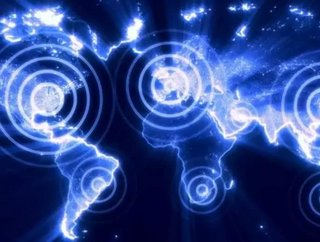 By James Small, Managing Partner at Oliver Wight Lean supply chains became a reality for some organizations during the economic downturn; not through i...
By James Small, Managing Partner at Oliver Wight
Lean supply chains became a reality for some organizations during the economic downturn; not through increased efficiency or design, but through panic as they drained inventory to cut costs.  Now as the market recovers, these same organisations face the challenge of restoring the capacity and performance required to maintain customer service levels.
Previously organizations might have been sent scrambling for an IT solution to the problem, but at Oliver Wight we've seen an increasingly widespread acknowledgement that up to now the tools (on their own) haven't delivered the type, size and performance of business organizations wanted, and now investment in people and process has become more of a focus.  Rather than spend $5 million on a new IT system, organizations are choosing to invest five to 10 percent of that figure in people and process instead, and they're getting substantially better results.
Many executives will admit their business management processes have room for improvement, citing poor or average visibility of global demand, supply chain and supplier capacity, and with little or no ability to evaluate different planning scenarios. They can't blame IT for these things; neither can they expect IT to fix them.
IT tools do, of course, continue to have many merits, and you should be expecting IT to help, rather than hinder improvement action.  These merits have not fundamentally changed; it is how they are being used, which we are seeing evolve. Companies need information to drive their business management processes and consequently they want information rather than data from their IT systems.
Software vendors have done a good job of late in beginning to shake off their reputation for 'never-ending projects,' with implementation times becoming shorter.  This does not necessarily mean, however, that the quality of implementation has improved. The best tool implementations are those that have addressed the people/behaviours and the processes in preparation for the tool deployment.  To their credit software vendors have recognized this, but there are still those businesses, which look to software to fix the problem, and outsource the problem. It is these businesses which will struggle as customer demand returns.
At Oliver Wight, we are helping businesses redesign that information requirement and to present it in ways that make sense of history to project the future and drive decision-making. There is an art to presenting information, and this cannot be achieved using IT tools alone. Statistical forecasting, for example, has its place in a consensus forecasting process, but in many markets history is not repeating itself and that presents a challenge to the forecasting systems. Without better communication and better information flow between the links in the supply chain, it will take a very long time for history to again become a good basis of information for the future.
Recognition by the leadership team that data and how it can be transposed into information, is critical - to the extent that data strategy should be owned by the leadership team. This may require a substantial change of behavior. Data integrity is obviously vital to any organisation, but delivering accurate data requires passion and commitment to data excellence - from the leadership team, down through all levels in the organisation. And of course, what gets measured gets done.  At Oliver Wight, we are committed to working with customers to ensure that they have data integrity that is measured - and is more than 95 percent accurate. 
Given that supply chains have become leaner, without necessarily becoming more effective, businesses are perhaps unsurprisingly, looking to supply chain optimisation software. While conceptually sound, you need to know when it is the right time to introduce optimization.  For instance, if a supply chain is only achieving 80 percent schedule adherence, is the greatest source of the error in the plan or in the execution? If schedule adherence reaches 90 percent or more, then the error may in fact be in the plan and the supply chain will deliver on the benefits of an optimized plan.
Ultimately, the future will require supply chain collaboration to be the norm rather than a concept. To achieve this, businesses will need an integrated approach – people and processes, as well as tools, will play an important role in its realization.