Cathay Pacific announces biggest loss since 2003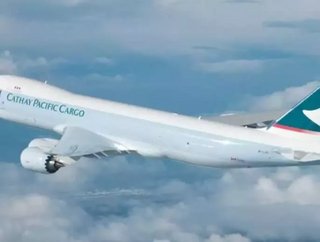 Follow @WDMEllaCopeland The worlds largest international air-carrier, Cathay Pacific Ltd huge losses of HK$935 million ($121 million) for the first six...
The world's largest international air-carrier, Cathay Pacific Ltd huge losses of HK$935 million ($121 million) for the first six months of 2012, in its worst half since 2003.
Cathay's losses reflect a decline in the use of air freight internationally. The latest in a long line of struggling air carriers, Cathay claim their core business was 'significantly affected by the persistently high price of jet fuel, passenger yields coming under pressure and weak air cargo demand' – a factor common across the aviation industry.
 Protecting Business
The loss compares to profits of HK$2,808 million in the first half of 2011, and saw a loss per share of HK28.3 cents. Associated companies such as Air China also showed a marked decline.
Cathay have introduced a number of measures designed to protect its business, such as schedule changes, capacity reductions and the withdrawal of older, less fuel efficient aircraft. In addition, it has implemented a recruitment freeze, and has introduced voluntary unpaid leave for cabin crew.
Investments
Cathay assures that it's 'network will remain intact', and is planning to continue with investments, including the purchase of 19 new aircraft, it's new HK$5.9 billion cargo terminal at Hong Kong International Airport.
 "Aviation will always be a volatile and challenging industry and our business will always be subject to factors, including economic fluctuations and fuel prices, which are beyond our control. The cost of fuel is the biggest challenge, although the recent reduction in the fuel price will, if sustained, provide welcome relief," explained Cathay Pacific Chairman Christopher Pratt.
"We will continue to take whatever measures are necessary to protect the business, managing short-term difficulties while remaining committed to our long-term strategy. Our financial position remains strong and we are in a good position to deal with our current challenges. We will continue to invest in the future, using our core strengths – a superb team, a strong international network, exceptional standards of customer service, a strong relationship with Air China and our position in Hong Kong – to ensure the continued success of the Cathay Pacific Group." 
There has been speculation that the expansion of new budget airlines has contributed to a decline in passengers, however John Slosar, Cathay's Chief Executive, denied that this is the case: "The fact that people are setting up a lot of [budget] airlines doesn't necessarily mean they are successful," Mr Slosar told the Financial Times.