Cargocast launches RFID smart logistics platform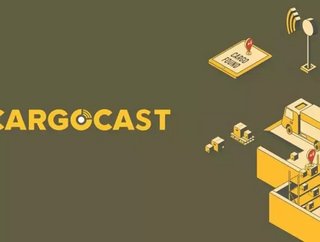 Cargocast has launched its digital smart logistics platform, which is providing automated warehouse operations through RFID. The organisation, which is...
Cargocast has launched its digital smart logistics platform, which is providing automated warehouse operations through RFID.
The organisation, which is backed by Tiger Global, helps freight forwarders, airlines and ground handlers automate operations and improve visibility. By combining the latest in RFID technology with proprietary software and processes, the organisation can significantly decrease operating costs, while also enhancing quality and warehouse utilisation.
Cargocast provides a sensible way for supply chains to scale and adapt, beginning with real-time visibility to welcome a new wave of touchless automation. As a result, Cargocast partnered with RF Controls to create a supply chain automation platform for freight forwarders, 3PLs, manufacturers and ground handlers.
"With real-time, pinpoint location accuracy data from RF Controls CS Smart Antennas, which hang from the ceiling, we can determine the location of freight, forklifts, employees at all times in the warehouse using low-cost RFID (Passive UHF) tags. Our solution integrates a continuous, always-on data stream to automate piece counting, perform manifest reconciliation, and optimise cross-docking" commented Dan Diephouse, CEO of Cargocast. "The key performance characteristics of RF Controls is the antennas capabilities to be installed at any ceiling height from 10ft to 50 ft thus reducing environmental challenges inside industrial facilities. The combination offers the accuracy of Active RTLS, but with an RFID tag that can be sub ten cents."
SEE ALSO:
Automating warehouse operations can have major impacts on accuracy and could result in millions of dollars saved annually, as well as mean:
90% reduction in time/labour piece counting.

99% elimination of manifest-related errors, claims and penalties.

50% increase in picking/cross docking efficiency.

10% more loading dock capacity.

Significant decrease in fleet assets such as trucks and airplanes.
Cargocast is working alongside RFID tag suppliers such as Avery Dennison to select, test and supply the best RFID tag to drive accuracy and encourage global adoption. Offering the most, complete, out of the box digital solution on the market, Diephouse added that the solution can be configured and installed 'in a matter of days or weeks.' "It's as easy as changing your light fixtures and running PoE cables across a digital ceiling. The combination of our installation partners and long-term hardware leasing programs can lead to an immediate ROI during the first quarter."
For more information on procurement, supply chain and logistics topics - please take a look at the latest edition of Supply Chain Digital magazine.