Cainiao Smart Logistics announces new Alibaba Strategy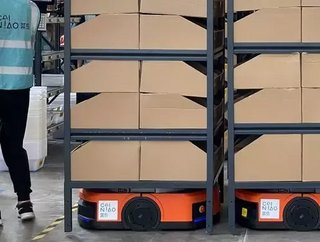 Cainiao Smart Logistics Network, the "logistics arm" of Alibaba, announces a digital full-chain logistics solution to meet consumer demand in Hanain...
International cargo is a big business in China. Alibaba Group Holding Limited has experienced the demand in Hainan, China, grow exponentially. Cainiao Smart Logistics Network , Alibaba's "logistics arms", has recently announced the company's strategic plan to implement global smart supply chain technologies in Hainan. 
Cainiao will be responsible for implementing a stronger logistics infrastructure in response to the growing demand in Hainan's Free Trade zone and provide support for consumers and global merchants with digitised full-chain logistics solutions.
"Leveraging Cainiao's global smart supply chain capabilities, we aim to provide a stable and highly efficient logistics network across the Greater Bay Area (GBA), Hainan and Southeast Asia," said James Zhao, Cainiao's General Manager of Global Supply Chain. 
What does the Strategy involve?
Cainiao has recently spoken about its plans for implementing smart technology to support its supply chain operations in Hainan. 
The company has discussed a lot of developments to make, including:
Partnership with a duty-free shop owned by Hainan Development Holdings Co allows Cainiao to provide its full-chain logistics services, including warehousing and pickup point management and shipping services between warehouse and airports.
Expansion of international cargo routes between Hainan and key countries, including Japan, South Korea, Australia, New Zealand and Europe, aiming to launch more than 800 international cargo flights in Hainan by the end of 2021.
Development of a digitalised warehouse, equipped with over 100 AGV robots and automated logistics arms and forklifts. 
Increasing warehousing space in Hainan's bonded zone to 150,000 square meters in the next three years.
Launching Cainiao's first digitalised logistics systems to speed up logistics processes. 
Cainiao also announced in April that it plans to launch seven weekly chartered flights for shipping international goods from Singapore to Hainan's Free Trade Zone.
"This strategic plan to create a comprehensive full-chain logistics service tailored for the unique needs of Hainan demonstrates our commitment to actively participate in the development of the Hainan Free Trade Zone," said Zhao.
The developments are believed to provide some major benefits. Cainiao expects an 80% increase in operational efficiency as a result of upgrading to a smart warehouse. 
The speed at which its new logistics system can track and review data is expected to become significantly less, at around 70 seconds, compared to its previous processing time of three minutes. Also, the overall speed of logistics processes is set to halve as a result of this system.
"Smart logistics and supply chain will continue to play an instrumental and fundamental role in facilitating global trade and e-commerce, and the work we are doing in Hainan will evidently help us to pioneer more comprehensive services and solutions to benefit tens of millions of consumers and merchants globally."
For more supply chain insights check out Supply Chain Digital