Cainiao Network Launches Customer-Centric Logistics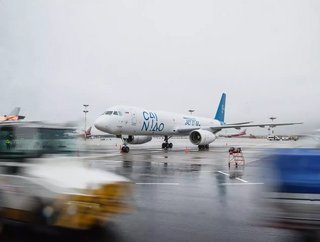 Cainiao will focus on the customer experience in Singapore and Malaysia during its Tmall 618 Mid-Year Shopping Festival
As the logistics division of the Alibaba Group, Cainiao Smart Logistics Network has decided to provide its Southeast Asian customers with unsurpassed service during its annual shopping festival. Based on customer feedback surveys, the company will expand its real-time customer service support and speed up delivery times. 'By expanding and deepening our services, we aim to provide a stronger logistics infrastructure that can bolster the booming eCommerce sector, support merchants' expansion into new markets and diversify retail options for consumers', said Chris Fan, Head of Cross-Border, Singapore, Cainiao Network.
Who Is Cainiao? 
According to TIME Magazine, Cainiao 'is far from a typical logistics firm'. The company controls an open platform that allows it to collaborate with 3,000 logistics partners and 3 million couriers. This means that merchants can choose the least expensive and most efficient shipping options, based on Cainiao's real-time logistics analytics. The company's goal is to ship packages anywhere in the world in under 72 hours—and for less than US$3.00. 
For countless small business owners around the world, from coffee-growers to textile-weavers, this could change everything. Usually, it costs about US$100 to ship a DHL envelope from Shanghai to London in five days. Cainiao aims to change that. Said its CEO Wan Lin: 'The biggest barrier to globalisation is logistics'. 
What's Part of the Upgrade? 
Throughout the Tmall festival, Cainiao's logistics upgrade will be divided into four critical segments: 
Real-time customer service support.

Cainiao has launched a direct WhatsApp channel for customers to receive logistics updates and ask questions. 

Expansion of air freight parcel size and weight limits.

Packages can now be up to 30 kilograms or 1-metre x 1.6 meters to help ship large items such as furniture. 

Daily air and sea freight connections.

Shipping frequency will almost double to seven times weekly to maintain resilience and efficiency. 

Compensation for lost or damaged packages.

Customers will be reimbursed up to RMB 2,000 (US$311). 
Where is the Company Headed? 
From June 1st to June 20th, the finale of Tmall, Cainiao will ensure that its customers feel confident in the company's ability to deliver their packages. Despite global shipping delays due to COVID, the show will go on. Said Fan: 'This series of customer-centric logistics upgrades reaffirms our goal of pursuing value-added services to enhance customers' shopping experience while mitigating challenges posed by external factors'. 
Furthermore, Cainiao has recently expanded its Southeast Asian operations, achieving revenue growth of 68% year-over-year. In Malaysia, the logistics operation has partnered with BEST Inc. and Yunda; in Singapore, the company has partnered with Roadbull, Park & Parcel, and the Singapore Post. And if its recent measures help retain and grow its customer base, the company will be well-poised to lead the industry in resilient and customer-centric global logistics. 'COVID-19 made everyone realise how important the logistics infrastructure backbone is', said Wan. 'And it gave us a peek at what Cainiao should look like in three years'.