Cainiao launches its first China-Hungary cargo flight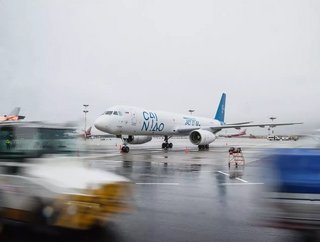 Cainiao, a Chinese logistics company, has announced its first cargo flight, joining Hungary with China to meet rising demand in eastern Europe.
Cainiao, a Chinese logistics company and part of the Alibaba Group, has announced today that it has launched its first direct cargo flight between Zhengzhou in China and Budapest in Hungary. 
This is in response to surging demand in Eastern Europe, with the company saying it "expects a 30% growth in its cross-border e-commerce volume" between the two countries by the end of 2021. 
The company says that the flight will be able to transport up to 17 tonnes of goods each day, with customers receiving their parcels in China within 10 days. 
Eastern Europe, one of Cainiao's fastest-growing regions, has "witnessed a booming demand" from local consumers purchasing items in the fashion industry from China. Items also include electronic accessories and home appliances. 
Cainiao's trucking network 
As an extension to the company, Cainiao's trucking network has expanded to cover ten countries in Eastern Europe as it directly transports Chinese goods from Budapest Airport, Cainiao says. This is achieved with the help of Hungarian Post and Polish, which are local partners of Cainiao. This allows the overall delivery time to be reduced by 20% and expenses to be reduced by 5%, Cainiao claims. 
Chris Dinsdale, CEO of Budapest Airport, said: "The cooperation with Cainiao is a significant milestone for the Budapest Airport. We are committed to elevating the bi-literal trade between the two countries, making Budapest an important cargo hub gateway for Central and Eastern Europe by leveraging the country's unique strategic location and Cainiao's global parcel network". 
 William Xiong, Cainiao's Chief Strategist and General Manager of Export Logistics, added: "Hungary has a strategic geographical advantage in Eastern Europe. Cainiao's parcel volume to the region in April rocketed 53.7% compared to the same period last year. We are committed to improving the efficiency of international transportation between China, and Central and Eastern Europe, as well as building digitalised logistics infrastructure and services with our local partners".  
"It is expected that Cainiao's cost-effective logistics offerings such as USD5 for 10-day delivery service will be available in Central and Eastern European countries soon", he said. 
Cainiao has also developed a digitalised customs clearance system which, it claims, is able to process a "massive" amount of information such as orders and payments to digitalised data. According to Cainiao, this means that the clearance process can be completed even before the flight lands. "The current system has shortened the average offline clearance time of 1-2 days to an average of 6 hours, making Hungary the first country in Eastern Europe to be equipped with a digitalized customs clearance system", the company said. 
Currently, Cainiao's 10-day delivery service covers Spain, France, the Netherlands, Belgium, the United Kingdom, Germany, Portugal, and other European countries, and it expects to cover over 10 more countries globally this year.