Bringg report covers State of Last Mile Logistics 2021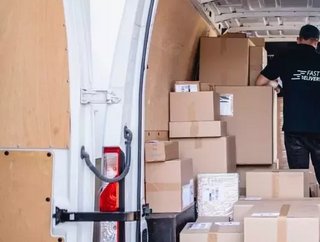 Bringg report provides insight into the State of Last Mile Logistics and how logistics companies can scale last-mile operations in 2021...
The growing demand for ecommerce has seen companies focusing more on last-mile logistics. 
Leading supply cloud platform provider, , has released its report, which covers some of the goals companies are setting to improve their last-mile operations and the solutions they are putting in place. 
The insights for the report were gathered from 200 logistics leaders, with a workforce between 200 - 50,000 employees. 
Key findings from the report:
88% of leading logistics companies in the UK consider their sustainability practices to be of 'high' or 'very high' importance.
74% of US logistics leaders also consider sustainability practices to be very important. 
53% of those surveyed have requested real-time end customer visibility tools, while only 18% have them.
54% of survey respondents say they are focused on incorporating automation to improve customer service processes, and 41% already have.
20% say they have stopped using automated or self-scheduling systems due to cost, while 61% say it's their top priority.
64% are working on premium service plans to increase business through last-mile logistics.
Customer Services Automation
One of the processes where automation can make a significant impact is customer services.
Key findings from the report suggest the majority of logistics providers see automation as a priority.
However, the report also highlights some of the barriers that have prevented companies from scaling up their last-mile operations.
41% of the survey respondents said that outdated business processes and manual operations hindered their ability to improve the end of delivery process.
"This past year has forced retailers and service providers to assess their supply chain agility and resilience," said Guy Bloch, CEO at Bringg. 
"While they want to take advantage of growing opportunities in the world of ecommerce, they are challenged by legacy systems, limited visibility and high operational costs. In 2021, we look forward to providing retailers and logistics providers cloud-based delivery and fulfilment solutions that digitise, automate and orchestrate their logistics operations. With greater visibility and control, they, in turn, can deliver better experiences to their customers."