Briggs completes Barloworld Acquisition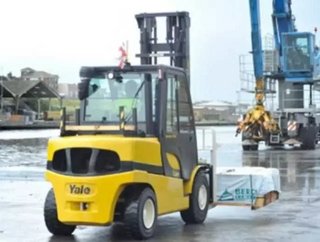 Leading materials handling companyBriggs Equipment UK Ltd,has completed the acquisition ofBarloworld Handling UKassets, making it theexclusive UK deale...
Leading materials handling company Briggs Equipment UK Ltd, has completed the acquisition of Barloworld Handling UK assets, making it the exclusive UK dealer for  Yale and Hyster products.
According to Briggs, the acquisition positions the company as the largest multi-skilled mobile engineering workforce in the UK.
Briggs will now be responsible for sales and service of both the Hyster and Yale brand of lift trucks in the UK.
SEE RECENT STORIES FROM THE WDM CONTENT NETWORK:
Richard Close, CEO for Briggs Equipment UK, said: "We are excited to have the addition of the Hyster brand which will expand our footprint and product offering in the UK. This strategic growth brings more opportunities for our employees and an enhanced service to our customers, with greater product solutions and quicker response times."
Briggs Equipment UK Ltd,  which is owned by Sammons Enterprises Inc.  is a subsidiary of Briggs International, which has dealerships of Yale and Hyster products across the southern United States and in Mexico. The Barloworld brand will cease to exist, but business will continue with two sales teams, and all staff will transfer to Briggs apart from the top ten executives.
Ralf Mock MD EMEA NACCO Materials Handling Group added: "The addition of the Hyster brand combined with Briggs' sales, service and materials handling expertise will undoubtedly deliverunrivalled service excellence with award winning products, delivered by passionate industry experts."
Both Hyster Company and Yale Materials Handling Corporation are operating divisions of NACCO Materials Handling Group.
The complete integration of the two firms is expected by the end of 2013.