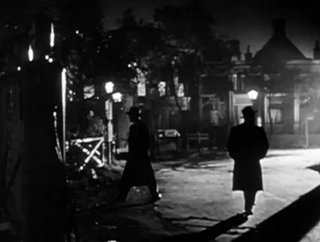 Click here to read this story in the magazine edition! The nametag on the dames chest said Demand – and there was plenty of both. I had to remind...
Click here to read this story in the magazine edition!
The nametag on the dame's chest said Demand – and there was plenty of both.  I had to remind myself that this was business.  I was just the guy who had to make sure she got what she was looking for.  If I couldn't give it to her, someone else would. 
What did she want?  What every dame wants: fossil fuels.  The grease, the slick, the black stuff, Clampett futures, Texas tea.  Let's face it: diamonds are a girl's best friend, and they're just another kind of coal.
If I was going to find it, I had a long night ahead of me.  I butted out my cigarette, pulled the bourbon bottle out of my desk drawer, and fingered the smartphone in my breast pocket.  I pretended I was making up my mind, but one look at the dame's eyes had already convinced me.
The Big Look
You have to start with the survey – it's the only way you can know whether or not it's worth being there in the first place.  You inspect the surrounding areas; conduct sophisticated tests of the site's underlying geology.  You map out an extraction strategy that won't compromise the safety of your workers or the surrounding community.
You take a nice, long…look.  Sometimes that's the best part of all.
The Big Suck
When you've laid down the groundwork, you get drilling.  It's a complex undertaking that requires the oversight of several national and international safety and environmental organizations. 
Then you start sucking.
Oil is collected and filtered according to its post-refinery purpose.  If you're lucky, you get a steady flow of quality crude for a long time to come.  But luck was never really my thing.
The Big Luck
Fossil fuels range widely in quality.  Some, like the tar sands of the Canadian badlands, are mixed in with a variety of other chemicals that require further filtering.  It's an expensive process with an extremely large carbon footprint.
If you've done your survey work, or happen to be a Saudi Arabian prince, you might find that the oil is much purer, easier to extract, and less harmful to the environment.
Some of it's up to you.  Some of it isn't.
The Big Make
"Refineries are some of the most complex, heavily regulated facilities," Sabrina Fang tells me, Media Relations Representative for the American Petrol Institute.  "There are spill prevention, waste, water and air management regulations. These regulations govern releases to air, water and waste management control."
Turns out the refinery process is the most exhaustive of the steps taken to make use of crude oil.  It's extremely sophisticated, customized to the specific chemical requirements of its market application.  Crude oil can be processed into everything from heating oil to plastics, so you can see why things might go down differently, depending.
Refinery work is strictly regulated to prevent accidents, with the industry applying hundreds of self-policing regulations and oversight groups like OSHA and the EPA holding  them to a standard. 
Still, something I learned from Dr. Freud and Big Tony both is that there are no accidents – just mistakes.
The Big Take
I ride an oil tanker back.  I sleep the whole way.  The ship's locked down to avoid spills, which can be a devastating side effect of the industry.  Transportation is the most dangerous part of the business.  Just ask those pigeons near the Gulf.
I try to imagine Demand waiting back home.  I picture her in a sun dress, making me a nice thick steak.  It's nice.
I see myself walking in the door with it.  She smiles.  She asks me what I've got there.  By now, I know the answer.
It's the stuff dreams are made of.