Best of 2011: Thailand Flooding Breakdown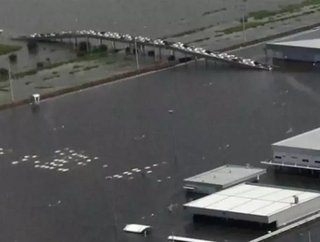 It's the holidays, and we've got a special gift for you this year. Each day this week, Supply Chain Digital will select one top daily story fro...
It's the holidays, and we've got a special gift for you this year. Each day this week, Supply Chain Digital will select one top daily story from 2011 to feature here in our Best Of: 2011 section. Enjoy!
Starting in late July, the 2011 Thailand floods have been the region's worst in 50 years, and have had a huge impact on the local and global supply chain. It's going to take some creative supply chain management to solve the logistical problems caused by the heavy monsoon season. Factories are underwater, production plants have been evacuated, and some people are fighting for their lives.
Over 370 people have been killed so far due to the flooding. To better understand the breadth of this catastrophe, Supply Chain Digital takes a look at the logistics issues that supply chain managers are trying to solve all over the world.
- Car manufacturers have been among the hardest hit group, as Thailand is known for its contributions to the automotive supply chain. Honda, Toyota, Nissan and Ford were among the victims of the Thailand floods.
- Analysts predict that Thailand auto production will be down by about 130,000 units this year because of the flooding.
- Toyota has capacity to produce 550,000 vehicles per year in Thailand, but has stopped production in three plants until at least Nov. 5.
- Floodwaters have entered at least one of Honda's production plants. The production center outside of Bangkok has capacity to produce 120,000 vehicles per year, but has been closed since Oct. 4.
- Nissan and Ford have both suspended production in Thailand. Nissan said today that it will keep production suspended until at least Nov. 4.
AERIAL FOOTAGE OF THAILAND FLOODING
- Thousands of affected workers in Thailand have been invited to work at Japanese firms to fight the supply chain disruption. The irony here, of course, is that Japan dealt with its own natural disaster and supply chain problem this year with the Fukushima Daiichi nuclear disaster.
- Another hugely affected area has been the computer hard drive manufacturing industry, which has seen prices skyrocket by up to 40 percent because of supply shortages.
- Western Digital, one of the world's largest hard-drive disk manufacturers, has closed production facilities in Thailand due to flooding. HDD competitor Seagate is having similar problems.
- Samsung Electronics and Taiwan's Acer are expecting bleak holiday season outlooks, as company statements surrounding the Thailand flooding have been released.
- The retail supply chain has also been affected, as stores such as Tesco, 7-Eleven and Big C have had shipments delayed and have seen inventory dwindle.