Berlin Based Start-up Cargo.one receive $18.6 million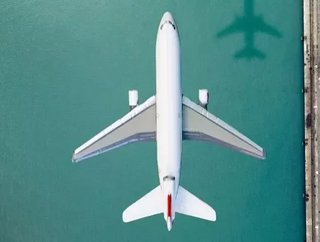 Cargo.one, the world's first digital booking platform for air freight expands to Asia and North America with huge funding...
Cargo.one is currently backed by global leaders with a great deal of experience in building SaaS (Software as a Service) products and online marketplaces in the air cargo industry. Some of these companies include worldwide venture capital firm, Index Ventures and German owned cargo airline company, Lufthansa Cargo .
Alongside aforementioned investors, Next4, Creandum and Point Nine Capital also assisted in the Series A Funding allowing the company to expand to oversea markets such as Asia and North America.
The funding will be spent on the start-up aiming to increase the number of airlines signed up, with the expansion into new markets. It currently has 12 airlines signed up to use their platform for booking air freight shipments. Lufthansa Cargo was their first sign up when the start-up first launched 2 years ago. With the accelerated increase in business, Cargo.one plans to increase staff to 70 which is triple their current work team by the end of the year.
Cargo.one's mission is to simplify and streamline the air freight industry digitally. Oliver T Neumann, Founder and Managing Director says "It takes a forwarder hours to get quotes from airlines, bookings aren't made online, documents aren't digital and communication is asynchronous". Cargo.one has digitized the supply chain in order to combat these issues and modernise the air cargo industry. 
Cargo.one currently provides it's platform to 300 airports across the globe, covering 120+ countries and has over 1.1 million air freight offers per month.
The company provides a two-sided marketplace that connects airlines with forwarders. The platform provides real-time access to available air freights across different airlines and routes. Allowing for a streamline process that mitigates the need for back and forth emailing and phone calls. The process for freight forwarders is free and Cargo.one receives a commission from the airline companies for selling their air freight capacities on it's platform. 
"At cargo.one we are building a 100% digital solution and enable airlines to transform their business digitally. Over the past years, cargo.one has built tailored technical integrations with airline partners that enable them to distribute their capacity online without the need to overhaul their infrastructure," says Oliver Neumann.
Over the course of the last 12 months, Cargo.one says it's gross merchandise volume has increased 10x. With the current global pandemic, it's only expected to continue it's fast-paced growth and increase the need for digital adoption in air freight services.