Be sure before you reshore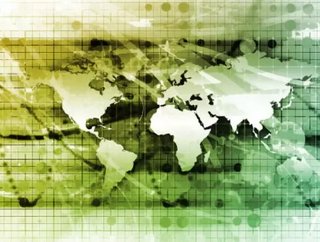 Follow @manufacturingd By Les Brookes, CEO, Oliver Wight The past couple of decades have been marked by a stream of organisations shifting operations a...
By Les Brookes, CEO, Oliver Wight
The past couple of decades have been marked by a stream of organisations shifting operations abroad, lured by the promise of cheap labour and production. 
However, this dynamic is changing amidst rising costs and an increasingly complex global supply chain. 
Not so long ago, offshoring represented the cutting edge of business thinking as companies scrambled to leave Western Europe and its high cost of production behind. 
Today, many of these same organisations are considering their options, as they face more challenges than they had perhaps bargained for in managing a trans-continental supply chain.
Managing quality and long lead times were to be expected, but now wages for Chinese manufacturing workers are going up by around 20 percent a year, as the country's currency continues to strengthen, and the ever-increasing price of fuel is piling upward pressure on costs. 
Throw in the risk from potential economic or political turmoil plus the odd natural disaster, and it threatens to compromise the very concept of offshoring as a sound business strategy.
On top of this, governments are increasingly offering incentives for manufacturers to return home. The UK government, for example, has ploughed £245 million of funding in to its Advanced Manufacturing Supply Chain Initiative (AMSCI) as part of its 'Reshore UK' campaign.
However, organisations should learn from history and not run for the exit in a similar fashion to which they arrived. Offshoring can still be a highly profitable solution and organisations must ensure they have both quality data and the right processes in place before making any decisions.
There is complexity in understanding the true cost of ownership because of the multiple inputs of the cost base, and organisations need to establish the level of performance - current and future - for each and every one to be able to 'grab the bar of soap'.
It is important to decide whether you are optimising the supply chain around cost, customer service, factory efficiency, a combination of all three, or some other parameter. 
Plus you need to take account of your own position in the supply chain, recognising the relative size and influence of different entities within it. A particularly powerful customer like a supermarket chain for example, will have a major influence on what you do, even if they are two or three tiers downstream,
Analysis shouldn't be treated as a one-off event but a continuous process of monitoring and evaluation. 
The important thing is to create a 'futuristic' model that initiates a true cost comparison by capturing all the parameters: for example the cost of shipping; labour; inventory in the supply chain; customer location; the required service response and so on.
From this, one can derive the suitability of either path A or B, not just today but also in 12 or even 24 months time. The quality of demand planning over a minimum 24-month horizon is critical, and staying on top of what the data is telling you will ensure your organisation is always making decisions built on fresh analysis.
Using Integrated Business Planning in the supply chain is one way of providing the means to determine which changes to make and the right time to make them.
It also provides the capability to conduct comprehensive scenario planning that covers a range of "what ifs', so if you anticipate a sharp rise in the future cost of shipping coupled with an expected increase in demand over the next 24 months, you can model the effects of this and make your move accordingly. 
Of course you'll benefit from some software tools for automated analysis of your data and there are various options here; one such is AIMMS supply chain solution, which supports this process of continuous optimisation.  
The challenges of reshoring are not simply expelled by using the right comparative framework, however. 
Organisations also face the task of developing in-house supply chain planning expertise when previously it had been outsourced along with production.
External consultancy expertise from organisations like Oliver Wight can help here by helping build the required in-house knowledge that leads to sustainable improvement.
Reshoring is a substantial decision for any organisation and must be built on solid data and robust processes.  By repeatedly assessing the myriad of variables, organisations will be better placed to make informed decisions with the future in mind.