B2B ecommerce tops the agenda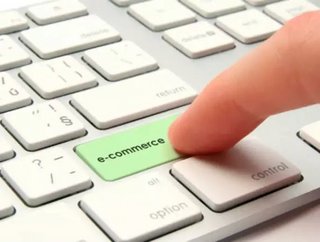 Follow @Staff_SCDeditor A Stanford report has found that 96 percent of respondents are planning to expand their B2B e-commerce programmes, expecting in...
A Stanford report has found that 96 percent of respondents are planning to expand their B2B e-commerce programmes, expecting increases in the number of customers, suppliers and business processes.
More than 60 percent of respondents anticipate an increase in their B2B Integration budgets to take advantage of the average cost savings of 40 percent technology provides in the order-to-pay process. More than half of respondents showed at least a 40 percent reduction in their order processing costs by using B2B integration technologies while others noted the same amount being saved d with shipment management and EDI/XML-based invoicing.
GXS, a leading provider of B2B integration services broke news of the report from the Stanford Global Supply Chain Management Forum titled, "B2B Integration: Business Value and Adoption Trends." With funding provided by a gift to the university from GXS, the report offers insights into the latest trends and business value of B2B integration technologies.
 "The increasing investment and adoption in B2B integration underscores its importance for companies. As the demands of managing global supply continue to grow, the complexities of connecting and collaborating electronically with global business partners grows increasingly vital," said Steve Keifer, vice president of marketing at GXS. "The survey findings reinforce the importance of integrating B2B e-commerce operations for today's companies to effectively operate their supply chains."
 Additionally, the survey found that, currently, a third of best-in-class companies were shown to exchange more than 60 percent of messages using structured messages (EDI, XML, Swift) rather than portals requiring manual keying. The survey also asked participants to estimate changes in transaction volumes over the next three years with 97 percent expecting B2B transaction volumes to increase. The majority foresee an increase of up to a quarter.
 A growing number of companies have noted the potential business value of B2B collaboration in this highly competitive and distributed marketplace and are taking steps to improve electronic communication capabilities. This research aims to gain insight on the latest trends and business value associated with B2B integration technologies and results indicate the market is investing in increasing e-commerce programs and B2B integration efforts.
Report findings are based on a survey of nearly 100 users in North America, Europe and Asia, representing different industries including manufacturing, retail, financial services and logistics.