Automation Helps Hiring Managers Navigate the Labor Shortage
By Amy Campbell and Michelle Cline, Outmatch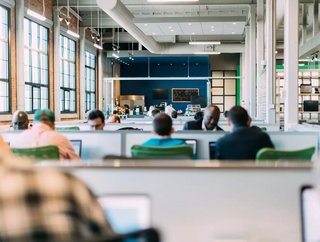 By leveraging new tech tools, hiring departments can free themselves up for high-value recruiting efforts in a competitive job market for supply chains
By all accounts, the job market is suffering a shocking shortage of talent. Attribute it to increased demand for logistics workers in the wake of an e-commerce boom, demographic shifts towards a more highly educated population, increased unemployment benefits, a lack of accessible childcare or all of the above, the fact remains the same: manufacturing, logistics, and supply chain sectors have more jobs than applicants.
In order to meet the moment, hiring departments need to embrace the digital transformation and leverage new tools in automation to create a frictionless hiring experience for prospective employees. By allowing candidates to drive their own hiring experience, recruiters are able to streamline low-level tasks and focus on top-of-funnel recruiting efforts to attract the most talent.
Creating a Frictionless Hiring Experience
In a competitive job market, it's imperative that organisations make the hiring process as easy as possible for jobseekers. Any roadblock in the process can cause a prospective employee to take their talents to a different company. 
By integrating automation tools, hiring managers are able to move applicants through stages of the hiring process much more quickly, and on the schedule of the applicant. For example, phases that tend to slow down the traditional hiring process—application review, reference checking, and interviewing—can all be streamlined through automation. By digitally transforming the hiring experience, hiring managers can use AI-indebted programmes that can review large quantities of applications and check references without direct, hands-on involvement.
Applicants can also be given specially designed assessments to determine their aptitude for a position. Particularly for positions in supply chain and logistics sectors, these assessments can help gauge organisation and problem solving skills relevant to the job.
In an automated interview system, applicants are given prerecorded, or asynchronous, video prompts which allow them to tell their own story. By leveraging asynchronous video interviews, applicants are able to conduct the interview on their own time, without having to compete with the schedule of the hiring manager.
By not expelling time and energy on easily automated tasks, hiring managers are better able to focus on top-of-funnel recruiting efforts to bring in more prospective applicants. They're also able to spend more time in the final interview phase and making key onboarding decisions. Unburdening hiring teams helps avoid their own burnout, and allows them to focus on hiring the best talent.
Finding the Best Talent, Not Just the Most Talent
In large-scale hiring efforts within the logistics and supply chain sectors, too often quality of hire is sacrificed for quantity. In reality, hiring low-quality applicants to fill positions often means high employee turnover. It's estimated that the cost of onboarding a new employee is more than $4,000, and that doesn't factor in the time and effort needed to start the recruiting process over when an employee doesn't work out.
By automating the application review process, hiring managers ensure that every applicant is given the same level of consideration. In traditional hiring processes, a hiring manager may review the top of the stack and end their search when they've reached their quota, leaving the best applicants on the bottom of the pile in the interest of time.
But hiring is also a two-way street. It's as much about the employee being the right fit for the company as the company being the right fit for the applicant. In a next-generation hiring system, companies are able to include brand messaging and realistic job previews within the hiring process. This expectation setting enables applicants to get a better idea of the position and company culture, which helps not only determine fit, but can help reduce turnover in the long run.
Through focused assessments, applicants can also be identified for aptitude and put on track for advancement from the moment of hire. Finding talent for potential managerial positions early in the process can help higher-level hiring efforts in the long term.
Because this entire hiring experience is automated, candidates are kept in the loop the whole time. They're given rapid feedback based on their assessments, and are informed right away if they get, or don't get, a position. This level of transparency helps preserve brand credibility. 72% of candidates will tell people they know about a bad hiring experience, which makes communication essential within the hiring process.
The current hiring experience is in need of digital transformation. In order to meet the needs of a competitive job market, hiring managers need to use every tool at their disposal to free themselves up to focus on high-level recruiting efforts that yield results. By leveraging tools in automation, hiring teams can provide candidates with a frictionless experience that can dramatically shorten the time to hire, all while identifying the best candidate that's the best fit for the organisation.
Amy Campbell and Michelle Cline are Enterprise Client Success Managers at Outmatch