Asia & Europe air, road & rail logistics news round-up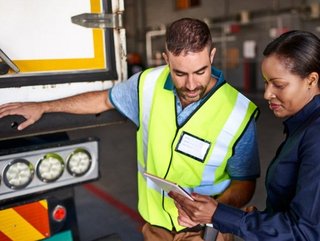 FedEx strikes APAC e-commerce partnership with eBay; DHL Parcel UK's £482mn e-commerce move; Boeing opens giant Australia distribution centre
FedEx strikes APAC e-commerce partnership with eBay
FedEx Express has struck a partnership with eBay to help sellers in the Asia Pacific region reach more shoppers around the world.
The deal means APAC businesses can now access FedEx e-commerce delivery service options at competitive rates and enhanced shipping capabilities.
FedEx said marketplace sales account for 67% of e-commerce globally, with the Asia Pacific e-commerce market expected to grow by about 14% per year. By 2030, the market is set to hot US$353tn
The deal will offer enhanced shipping capabilities, as well as direct contact with FedEx.
eBay sellers will also be able to contact FedEx directly for pickups and billing questions, as well as ordering shipping forms and rerouting packages.
In the first phase, the alliance will roll out in Hong Kong, Indonesia, Malaysia, Philippines, Singapore, Taiwan, Thailand and Vietnam, with further markets across the region rolled out in the next fiscal year.
FedEx Express AMEA President Kawal Preet said: "Ecommerce is the new growth engine behind the APAC economy, and logistics services providers like FedEx play a critical role in helping businesses deliver seamless customer experiences from online to the physical world
"This collaboration with eBay will give easier access to more markets through our international logistics services. By providing international shipping solutions at highly competitive rates, eBay sellers can make the most out of FedEx's premium services and products as they continue expanding overseas.
eBay International Cross Border Trade GM, India & SE Asia, Vidmay Naini, said: "eBay has been driving retail export in the region and enabling our sellers to grow their business via our global marketplace. Shipping is a critical component of the cross border e-commerce ecosystem.
"Teaming up with FedEx gives our sellers access to a unique set of capabilities and rates, which ultimately enables them to provide their global customers with retail-standard buyer experience."
DHL Parcel UK's £482mn e-commerce move
DHL is to invest £482m across its UK e-commerce operation, DHL Parcel UK. The investment follows a 40% volume uplift since the start of 2020, and soaring demand for its e-commerce and B2B services.
The expansion is designed to facilitate growth as well as putting the business at the forefront of sustainable and digital logistics.
Nearly half of the investment will be in a new 25,000-sq metre hub in Coventry, in the midlands area of the UK. The sustainable facility will handle around 500,000 items per day and will create 600 new jobs, including warehouse, driver, administration and management positions.
The investment in sustainable infrastructure and vehicles supports Deutsche Post DHL Group's sustainability strategy. The company is set to spend €7bn in sustainable fuel and clean technologies by 2030.
DHL Parcel UK CEO Peter Fuller said: "E-commerce will continue to shape the world around us. This investment, and our leading approach to digitalisation and sustainability, will put us in a strong position to take advantage of market growth."

DHL Supply Chain UK appoints new HR chief
DHL Supply Chain UK&I has appointed Nicki Hay as SVP HRI. Hay joined DHL in July 2004 as Head of HR Consumer and has held a number of senior leadership roles. In her most recent role as VP HR Global Functions she developed a customer-focused HR team in a fast-paced, demanding environment.
Saul Resnick, CEO UK&I, DHL Supply Chain, said: "In her 18 years at DHL Nicki has gained a broad understanding of our evolving divisional strategies. She has led pilots on skills for the future, managed change and people-development programmes.
"She will help strengthen our culture, and help our people upskill for an increasingly digital and automated world."
Hay said: "The past few years have been challenging for us all, and top of my list will be connecting people and creating an environment where our teams feel they belong."
Boeing opens giant Australia distribution centre
Boeing has opened the largest aircraft space parts and chemicals distribution centre (DC) in the APAC region. It is three times larger than its previous two Brisbane distribution facilities combined.
Boeing said the new DC will be able to receive 15 times more freight each day direct to Brisbane, instead of via Melbourne.
The facility is expected to enable faster deliveries to keep commercial, defence, and business and general aviation flights running, while reducing the carbon footprint of deliveries.
At the opening ceremony, Queensland Minister for Employment Development Di Farmer said: "Queensland is an aviation hub in the Indo-Pacific region, and Boeing's investment gives us a distinct advantage, as the defence and aviation industries continue their recovery from the Covid-19 pandemic."