The Art of Allocation- Right stock, place and time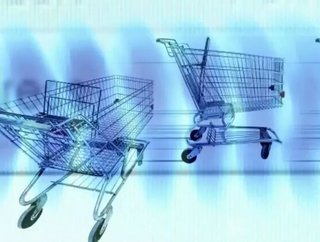 Writtenby Lee Gill, VP Retail Strategy,JDA The days of selling within seasons are long gone; sales periods that once spanned months have now shrunk to...
Written by Lee Gill, VP Retail Strategy, JDA
The days of selling within seasons are long gone; sales periods that once spanned months have now shrunk to weeks. This 'multiplier' effect presents retailers with huge challenges, because shoppers want the latest, most fashionable products immediately. So how do retailers ensure that high-fashion products with short lifecycles are placed in the right channels, in the right quantity and replenished carefully to minimise end-of-season markdowns?
Retailers today commonly push products quickly into stores using a 'scattergun' approach. When new products land in the distribution centres or warehouses, 60-70% is often sent directly to stores. Sizes and colours are distributed evenly, no matter where the stores are located and regardless of the buying patterns of local shoppers. This manual allocation process has a single goal: moving merchandise rapidly. There are benefits to this approach in that trendy products are available when consumers demand them, and retailers know that at least some of their merchandise is reaching customers.
But this approach also has a downside: where merchandise fails to sell as hoped, costs accumulate because of the need to transfer stock or mark it down. Large quantities of misdirected merchandise also interferes with retailers' ability to turn over inventory and make space for new products. This is where intelligent allocation software can make a huge difference.
Matching supply with demand – with greater precision
By using this software to gather and analyse data on local demographics and shopper behaviour, retailers can adopt a more scientific approach to allocation that's tailored to specific stores. The flow of stock can also meet store demand without sacrificing speed. Each store gets the merchandise they need, in the right blend of colours and sizes, without being overloaded or understocked.
If retailers' initial assumptions on allocation prove inaccurate, this can easily be rectified in the replenishment stage by redirecting their second wave of stock to stores that are performing the best. And when it comes to the final push, they can employ the same targeting techniques to allocate markdowns.
 Boosting availability, flexibility and profitability
Allocation software can transform an inefficient, inaccurate process into something precise that matches products with demand at local store level. Some retailers have even been able to automate 95% of their daily allocation activities, vastly reducing the amount of staff time dedicated to them.
Intelligent allocation is helping retailers to boost sales by delivering greater product availability. It's also having the same effect on their profit margins, by drastically reducing markdowns, terminal stock levels and inventory carrying costs. In fact, one international fashion retailer has managed to improve its store sales by 9.9%, while another has increased its in-stock rates from 90% to 97% - with no increase in inventory.
In today's complex retail landscape, it's vital to have the right products in the right place at the right time to satisfy individual shopper demands. Armed with smartphones, tablets and laptops, modern consumers are well equipped to shop elsewhere if they can't find what they're looking for immediately. The retailers who can respond quickly and allocate their products precisely are the ones who'll succeed in the future.